All Articles:
Armored Core: Verdict Day

It's soccer day on the PlayStation Network as Sony has added EA Sports' FIFA 14 and Konami's Pro Evolution Soccer 2014 to the PlayStation Store. EA Sports has kicked FIFA 14 onto all three Sony platforms (the PS3, Vita, and PSP) while Konami has focused on just the PS3 for Pro Evolution Soccer 2014. Though it should be noted that the PSP and Vita versions of FIFA 14 carry the "Legacy Edition" subtitle to let gamers know they're the same game as FIFA Soccer 13, just with updated rosters.
Also available for the PS3 this week is From Software's latest mech warfare title, Armored Core: Victory Day; the Kung Fu Factory-developed all-girl fighting game, Game Fight; and two PS2 Classics: The Mark of Kri and Tokobot Plus: Mysteries of the Karakuri.
Finally, Lone Survivor: The Director's Cut, "a new kind of adventure where the choice of how to survive is up to you," is available to download as a PS3/Vita Cross-Buy title.
More information on all of these games can be found after the break and a full rundown of this week's new game add-ons can be found at the PlayStation Blog. (more…)

Look! Up in the sky! It's a new release for the Wii U!
Nintendo's next-generation system is gathering steam as we head into the Fall gaming period and it continues this week with the release of Scribblenauts Unmasked. Supposedly, the game, which will also be available for the 3DS, brings together every DC Comics character ever in a massive superhero/supervillain crossover.
Gamers will also be able to go for the goal this week as the two biggest soccer game franchises go head-to-head. FIFA 14 (EA Sports has finally dropped the "Soccer" from the title) will be released for the PS3, Vita, and Xbox 360 this week. Meanwhile, Konami's Pro Evolution Soccer 2014 will be released for the PS3 and Xbox 360.
If soccer isn't your thing, Armored Core, the giant mech series from From Software, is back with a new installment. Armored Core: Verdict Day will be available this week for the PS3 and Xbox 360.
Finally this week, the romantic RPG Hakuoki: Memories of the Shinsengumi comes to the 3DS from Aksys in both Standard and Limited editions.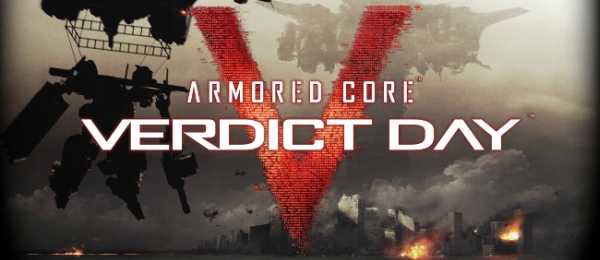 From Software's newest entry in their long-running mech series, Armored Core: Verdict Day, is scheduled to be released on Xbox 360 and PS3 this Fall. The news was broken in a press release from publisher Namco Bandi.
The title puts gamers in a world thrown in chaos where, "Important natural resources needed for the survival of competing factions are scavenged and fought across the world with deadly Armored Core mechs. A strong trigger finger, innovative customization and strategic teamwork will be all that stand between survival and complete annihilation."
If you've got a save game file from Armored Core V, you'll be able to continue using it in Verdict Day. Also returning is the Operator Mode, which Namco Bandai promises will be enhanced with "new upgrades," including the ability of players to "tactically command a full squad of Armored Core mechs from a tactical top-down point-of-view." Finally, a persistent multiplayer mode will be available so you never have to play.
But if you want to, AI-controlled teammates will always be nearby.