All Articles:
Brave

Sony has just put out another massive PlayStation Store update. This week, we're treated to six "PS3 Full Games," two PSN releases, and one PS2 Classic.
The six "PS3 Full Games" include Spec Ops: The Line, 2K's desert shooter; Brave, Disney's latest Pixar tie-in game; Test Drive: Ferrari Racing Legends, the newest game in the Test Drive series; Sonic Generations, last year's cross-generational Sonic game; The Adventures Of Tintin, another tie-in game from Ubisoft; and Tiger Woods PGA Tour 13, the latest golf sim from the biggest name in the sport.
And don't forget, if you're looking for discounted games, Sony is holding their annual PSN Summer Sale this week.
More information on all of these games (and the other three games available this week) can be found after the break. And a full breakdown of this week's new game add-ons can be found at the PlayStation Blog. (more…)

This week's new releases are for the kids as Pokemon Conquest (that wild Pokemon/Nobunaga's Ambition crossover on the DS), Lego Batman 2: DC Super Heroes (3DS, DS, PC, PS3, Vita, Wii, Xbox 360), and the game adaptation of Pixar's Brave (DS, PC, PS3, Wii, Xbox 360) will all be available in stores this Tuesday.
Also available this week is the Kinect-powered Steel Battalion: Heavy Armor and an all new Civ V expansion, Civilization V: Gods and Kings.
Hit the jump for a complete look at this week's new releases. (more…)
Posted in

3DS, DS, News, PC, PS3, Vita, Wii, Xbox 360
Tagged

Brave, Lego Batman 2, Pokemon Conquest, Steel Battalion: Heavy Armor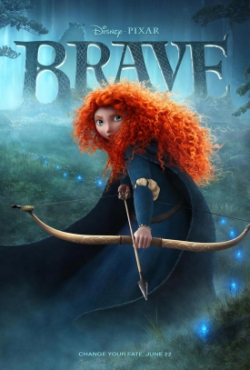 Pixar's next movie, Brave, opens on June 22. As you'd expect for one of the Summer's biggest blockbusters, it'll receive a tie-in game published by Disney Interactive.
Brave will be available for the DS, PC, PS3, Wii, and Xbox 360 sometime this Summer (probably in early June). The game asks players to "run, jump and battle their way through the rugged landscape of mythical and mysterious Scotland" as the movie's main character, Merida:
A third person action-adventure, Brave: The Video Game expands the tale beyond the movie's storyline. Gamers can play as Merida, an expert archer and heroine, and in the console versions, players can also play as other entertaining characters from the film. In addition, they will be able to go on quests through a magical world and solve puzzles to uncover secrets.
If that doesn't convince you to give Brave a shot, how about this: the PC, PS3, Wii, and Xbox 360 versions will include a Bear Mode where you, yes, play as a bear.