All Articles:
Code of Princess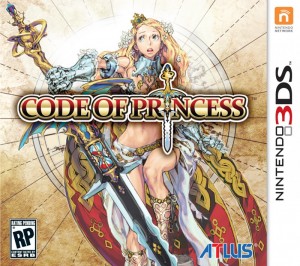 This week's Nintendo Download is all about the 3DS as a pair of RPGs, a side-scrolling cowboy adventure, and a new take on the greatest game you can play on a table full of holes were added to the 3DS eShop today.
The pair of RPGs include XSEED's Unchained Blades and Atlus's Code of Princess. Both promise to scratch that JRPG itch that a lot of 3DS gamers have and players are no longer required to go hunting through the stacks of boxes at their local game retailer in hopes of finding a copy.
Also available on the 3DS eShop this week is Gunman Clive, a side-scrolling Western adventure that promises "a unique artstyle." Rounding out the new releases is Air Battle Hockey 3D, am air hockey game that puts air hockey inside of a tube.
Rounding out this week's new additions are two DSiWare games: the vertical-scrolling shooter Galaxy Saver and the extreme snowboarding of Snowboard Xtreme (bet you didn't see that one coming).
More information on all of these titles can be found after the break. (more…)