All Articles:
Criterion's Vehicle Game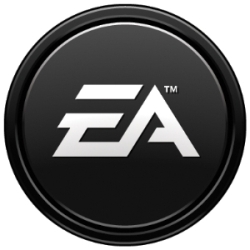 You might have noticed that Criterion Games got namechecked when EA was updating the audience on their Star Wars projects at their E3 Press Conference this year. According to the video, the developer lent a helping hand to Star Wars: Battlefront and recently began work on Star Wars: Battlefront 2.
Unfortunately, that means the GoPro-inspired first-person driving/extreme sports game announced by Criterion at E3 2014 is no more. EA delivered news of the cancellation to GameSpot yesterday:
"While they've moved on from the previous project they've spoken about and aren't pursuing it, they are continuing to build new ideas and experiment with new IP for EA, in addition to continuing to collaborate with other EA studios," an EA representative told GameSpot today.
Criterion's untitled "Vehicle Game" was very early in development at the time of its public debut, but a teaser trailer hinted at the possibility of a garageful of vehicles including cars, bikes, ATVs, wingsuits, helicopters, and more.

Perhaps owing to the number of leaks EA has had to deal with in the run up to E3, Criterion Games has revealed their next game during EA's E3 Press Conference, an untitled first-person vehicle game.
I'm not sure if it's racing and it's not exactly a "driving" game (there's cars, bikes, ATVs, wingsuits, helicopters, and a bunch of other modes of transportation). In probably the quote of the afternoon, EA's Patrick Soderlund said: "We don't typically show things this early. And let's be honest, we all know we couldn't keep this a secret anyway."
So who knows when we'll see Criterion's untitled next game again. At this point, who knows what Criterion's untitled game is even about:

Aside from 2006's Black, Criterion Games has stuck to the racing genre ever since their Burnout breakthrough back in 2001. But, according to Creator Director Alex Ward, the development team is stepping away from the racetrack for their next project:
After over a decade of making racing games it's time to make something new. It is early days thus I have nothing to "announce" or talk about

— Alex Ward (@AlexanderJWard) April 15, 2013
After this initial bombshell, Ward continued to drop hints about what Criterion WASN'T working on, including a new Burnout game, a Need For Speed: Underground remake, Black 2, or a game based on Back to the Future.
However, Ward assured fans that the developer will return to the Burnout series someday, tweeting, "When it feels right we will make another one."