All Articles:
Devil May Cry

Are you in tears over Capcom's steadfast refusal to admit a Devil May Cry HD Collection exists? Well quit yer crying because new ratings on the ESRB website have revealed that Devil May Cry, Devil May Cry 2 and Devil May Cry 3: Dante's Awakening will be released on the PS3 and Xbox 360 in the near future. Because each game is listed individually, Capcom is likely planning to release each HD remake separately like the upcoming Resident Evil 4 and Resident Evil: Code Veronica remakes.
But we can't say anything for sure until Capcom officially announces the Devil May Cry remakes for the PS3 and Xbox 360. I mean, what are they waiting for? Satan got their tongue?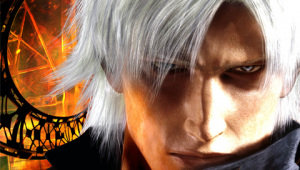 Screen Gems, the same studio who developed the Resident Evil films, picked up the license to adapt another Capcom franchise to movies: Devil May Cry. Kyle Ward, who wrote the upcoming Fiasco Heights for Universal, has been hired to pen the script. Screen Gems hopes to develop the property as another film franchise, much like Resident Evil. The movie will (obviously) revolve around Dante, who avenges his mother's death by killing demons.
The Devil May Cry series has been knowing for pioneering the contemporary style of the hack and slash genre since the PlayStation 2. The Resident Evil films weren't so bad, so hopefully the film won't disappoint die hard fans as much as the proposed Ninja Theory reboot of the franchise has.