All Articles:
EA Sports UFC 3
EA Sports fully unveiled EA Sports UFC 3 today after first teasing the game back in February. Conor McGregor will once again appear on the game's cover, and it'll be released for the PS4 and Xbox One on February 2.
"Two belts, two covers… EA Sports got it right again," McGregor said. "It's an honor to be on the cover and I can't wait to play the game."
For their third mixed martial arts game, EA Sports will revamp the franchise's animations and deliver a brand new Career Mode:
Real Player Motion (RPM) Tech is a revolutionary new EA Sports animation technology that sets a new bar for motion and responsiveness in the best-looking – and now the best-feeling – EA Sports UFC game ever. With over 5,000 new animations captured and rebuilt from the ground up, players can now move, strike, and create seamless combinations in-game with the world's best mixed martial arts athletes. Every punch, kick, block, and counter has been recaptured and rebuilt on cutting-edge animation tech to look and feel life-like and responsive, delivering the most strategic, competitive fighting experience in franchise history.

EA Sports UFC 3 also introduces the new G.O.A.T. Career Mode where – for the first time – the choices made throughout your career impact your path to greatness. Outside of fights, players will make promotional choices to build hype, gain fans, earn more cash through big contracts and capture the world's attention. A new in-game social media system allows players to create heated rivalries with other UFC athletes, providing the freedom to take on any type of persona, between cool-headed contender or infamous trash-talker.
EA Sports UFC 3 will also include a new set of multiplayer modes, with an emphasis on getting players into a match quickly:
Those looking for a quick social experience can jump into Stand & Bang mode, Submission Showdown mode, or opt to customize their match with unlimited stamina or extra strike damage in Fight Now Custom. The all-new Tournament Mode offers ultimate bragging rights as players attempt to take on as many opponents as possible in bracket-style elimination rounds with continuous damage and fatigue.
Fans who opt to purchase the Champions Edition of EA Sports UFC 3 will be able to start playing three days early (on January 30), and also receive 20 Premium Packs in Ultimate Team and choose an unlockable champion in Ultimate Team (Anderson Silva, Georges St. Pierre, Conor McGregor, Demetrious Johnson, or Joanna Jedrzejczyk).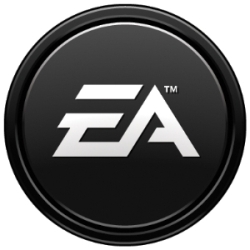 Electronic Arts hosted their quarterly financial report yesterday, and while the publisher was quite proud of their increased revenues, they also chose to delay two upcoming titles.
BioWare is fresh off the release of Mass Effect: Andromeda, and the developer was planning to launch a brand new game unconnected to any of their previous franchises in Early 2018. But according to CEO Andrew Wilson, that title has been pushed back to "Fiscal Year 2019" (April 1, 2018 – March 31, 2019) to make it more "disruptive":
Looking forward, we will continue our aggressive pace of innovation through experiences that capitalize on our technology, network and creativity. We are very pleased with the progress of our new action IP from BioWare. The design is stunning, gameplay mechanics are excellent, and the action will be exhilarating. This game is built around a live service, and through our creative process, we've decided to add more to the disruptive new social designs for our players. To accommodate that, we are moving the launch date for this project into Fiscal Year 2019.
Earlier in the same presentation, Wilson also confirmed that EA Sports UFC 3 won't be released by the end of the year as originally planned. The fighting game is now scheduled to launch in Early 2018.
With the 2017 E3 Expo less than four weeks away, we'll likely learn more about both of these games soon.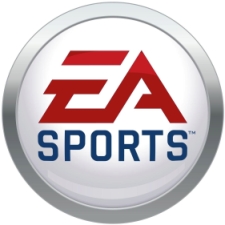 There's no need to panic… EA Sports will indeed release a full slate of sports simulations in 2017.
CEO Andrew Wilson shared the completely unsurprising news during EA's quarterly financial report earlier this week, and he seems particularly proud of the enhancements planned for FIFA 18, including an expanded new storyline for "The Journey":
FIFA 18 will build on the foundation we created with Story Mode this year, bringing players back to "The Journey" with Season 2, featuring new characters and new storylines. Our development team in Vancouver is delivering deeply innovative new experiences across this year's game, including an Ultimate Team, and creating the most emotionally immersive and connected FIFA we have ever produced.
Wilson also announced that development of the Madden franchise will finally transition to the Frostbite Engine with Madden NFL 18:
Our Madden NFL franchise will transition to the Frostbite Engine with Madden NFL 18, unlocking major visual advancements and new gameplay experiences that will excite dedicated Madden players, football fans, and sports fans overall.
The executive closed the EA Sports portion of his report with confirmation that EA Sports UFC 3 is set to be released sometime in 2017, while NHL 18 and the "all new" NBA Live 18 will be released in the Fall.