All Articles:
Full Throttle
Last Spring, Sony promoted a series of indie games on the PlayStation Store through the Launch Party promotion. Exactly twelve months ago, PS4 owners got the chance to try out games like Invisible Inc, Day of the Tentacle Remastered, Alienation, and more.
Today, Sony announced a similar promotion for 2017, Play Collective, and release dates for another batch of intriguing indie games including Zeboyd's Cosmic Star Heroine, Giant Sparrow's What Remains of Edith Finch, Double Fine's Full Throttle Remastered, and Videocult's Rain World. The Play Collective promotion will also include a release date for Sony's PaRappa the Rapper Remastered.
Play Collective kicks off on March 21 with the release of Double Fine's Everything, but PlayStation Plus subscribers can lock in a 20% discount on any (or all) of the games right now by pre-ordering them through the PlayStation Store.
A full rundown of the Play Collective schedule, and more information about all six games, can be found after the break (and at the PlayStation Blog). (more…)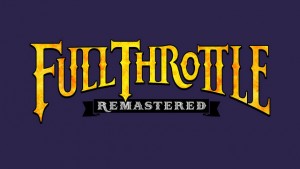 The wonderful James Spafford, Community Manager at Double Fine, wrote an awesome post at the PlayStation Blog about the remastering of Full Throttle!
"With the smell of burning asphalt hanging staunchly in the air, we're proud to announce that we'll be remastering Tim Schafer's classic LucasArts adventure game Full Throttle!" he wrote excitedly. With their Grim Fandango and Day of the Tentacle remasters, this "will complete the trilogy of Tim's games from LucasArts that we've been given the chance to restore." The original creators will be involved, and the remaster of the game will have new artwork, restored sound and music, and will have lots of special features, including "concept artwork, commentary tracks, and as many other things as we can think of!"
Full Throttle Remastered will be coming to the PlayStation 4, PlayStation Vita, and PC.