All Articles:
Gamescom 2011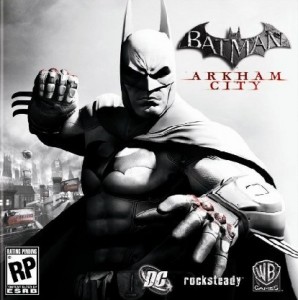 The addition of anaglyphic 3D support was one of the major selling points for the Game of the Year Edition of Batman: Arkham Asylum. Batman: Arkham City will go one better and include both stereoscopic 3D support (for those with 3DTVs) and anaglyphic 3D support (for those who don't mind the red and blue paper glasses).
Here's what WB Games had to say about Bruce Wayne's latest high-tech toy:
Gamers on Xbox 360 and PS3 can delve deep into Arkham City's breathtaking environments and immersive gameplay in stereoscopic 3D when playing on any 3D HDTV and wearing active shutter glasses that are compatible with the television. In addition, Batman: Arkham City supports NVIDIA 3D Vision technology, allowing PC players to also experience the action in stereoscopic 3D on GeForce GPU-equipped desktop or notebook PCs and compatible 3DTVs.

Fans with HDTVs can enjoy Batman: Arkham City in anaglyphic 3D with technology compatible with all high definition TV sets and visible to players wearing 3D glasses available for the video game.
Batman: Arkham City will Bam! Pow! Zap! its way into stores on October 18 release.