All Articles:
Green Lantern: Rise of the Manhunters

This week's E3 Expo will show the world everything about a ton of new games that'll be available later this year and the next. But there are several games that'll ship to stores this week and battle the big show for the gaming industry's eyeballs.
The biggest new release is definitely Sony's InFamous 2. The first game was a bit of a surprise hit, which has made the sequel one of 2011's most anticipated games.
It'll be joined by THQ's latest trip to Mars, Red Faction: Armageddon (PC, PS3, Xbox 360); the movie-to-game adaptation Green Lantern: Rise of the Manhunters (3DS, DS, PS3, Wii, Xbox 360); and Codemasters' latest FPS, Operation Flashpoint: Red River (PC, PS3, Xbox 360).
Check out the full list of the rest of this week's new releases after the break. (more…)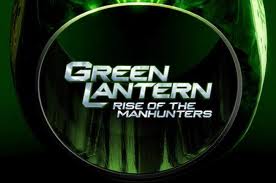 Ryan Reynolds' latest film is generating a lot of excitement, but you can get your own taste of the Green Lantern, even in 3D if you wish, before the film comes out on June 17. Warner Bros. Interactive announced today that Green Lantern: Rise of the Manhunters will release in 3D for the PlayStation 3, Xbox 360, and Nintendo 3DS on June 7, along with a Wii version in standard 2D. This will be Warner Bros. first game for the Nintendo 3DS.
The PS3 and 360 version are actually kind of interesting – no expensive 3DTV is needed. The 3D effects are compatible with any standard or high definition television, all you have to do is wear the glasses that come with the game. With all this talk of 3D being the new direction for gaming, it's great to see developers finding alternate, cheaper ways to deliver it to us.
The Green Lantern movie, starring Ryan Reynolds, will be coming to a theater near you this June. But did you also know that WB Games has a game adaptation, titled Green Lantern: Rise of the Manhunters, in the works? Well, they do, and you can check out the game's debut teaser trailer above.
Green Lantern: Rise of the Manhunters is being developed by Double Helix Games and will be available on the PS3, Wii and Xbox 360 sometime this Summer. A DS version is also in the works at Griptonite Games.