All Articles:
Grid 2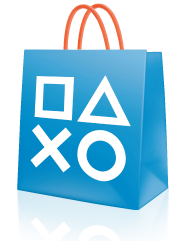 Welcome to your weekly PlayStation Store update. This week, PlayStation owners will get the chance to…
Expand their skateboarding skills with OlliOlli (Vita)
Play a classic PSone beat 'em up, Lucifer Ring, that never left Japan until now
And replay the PS3 racer Grid 2 as part of the new "Reloaded" bundle.
More details on all of the new releases can be found right here and a complete list of this week's new game add-ons is available at the PlayStation Blog.
PS3 Games
Grid 2 "Reloaded" ($49.99)
Be fast, be first and be famous in Grid 2 Reloaded, featuring the full Grid 2 game expanded with over $50 worth of additional content including two new circuits – legendary Spa and fearsome Bathurst – and 25 extra cars, playable in split-screen, online and career mode. Experience aggressive wheel-to-wheel competition, advanced AI, stunning visuals and jaw-dropping damage in a new word of evolving motorsport.
PSone Classics
Lucifer Ring ($5.99)
Grab your long sword and get ready to conquer mythical monsters of epic proportions! Similar to the classic Golden Axe, Lucifer Ring is an import 3D side-scrolling fighting game that pits daring hero Cue Nash against an evil skeleton antagonist with multiple forms of evil at his disposal. Presented with flashy anime story sequences, this rare bash-em-up is headlined with numerous elemental spells, potions and a rich combo system that will please any brave gamer.
PS Vita Games
OlliOlli ($12.99)
OlliOlli mixes addictive one-life gameplay with over 120 tricks and grinds across 50 deviously crafted levels, 250 Challenges, Spots Mode and Daily Grind. Not enough for you? Complete all challenges to unlock the super skilful RAD Mode!