All Articles:
Ikaruga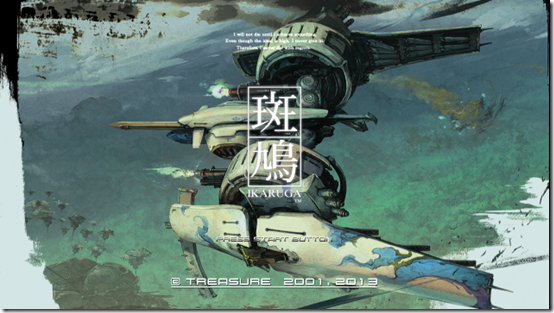 Treasure, the developers of classic game Ikaruga, will be bringing their much-loved game to the PC soon with some extra goodies. This announcement comes in the wake of their reveal about a new PC game they're working on. While we wait for that, we get to play Ikaruga with a few changes.
The PC version of the game will have "a new mode with a horizontal screen orientation," according to Siliconera. It also has a new Double Play Mode, in which you can use one controller to control two ships.
Ikaruga will also take advantage of Steam's ranking and Cloud features, among others. It will be available on Steam "soon" at the price of $9.99. You probably won't have any trouble running it, but if you're worried, here are the system requirements.
There is a fairly large contingent of gamers who believe that Treasure's Ikaruga is the greatest vertically-scrolling shooter of all time. Currently available only through the Xbox Live Arcade (though originally released for the GameCube), Ikaruga might be available on Steam in the very near future.
The PC version of Ikaruga is in development at Treasure and will be based on the XBLA version. Because the company has yet to publish a game through Steam, Ikaruga's Steam Edition will have to go through the Greenlight process. But the "Yes" votes are already pouring in because it's the greatest vertically-scrolling shooter of all time (obviously, I'm part of that large contingent).