All Articles:
Jak and Daxter Collection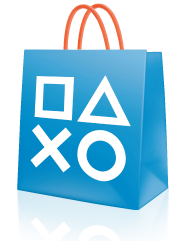 In this week's PlayStation Store update, Sony continues to ramp up their mission to bring some of the classics from the PlayStation platforms to the PS4.
Jak and Daxter: The Precursor Legacy made its PS4 debut this Summer, and now it's got some company. Sony added the rest of the franchise's Naughty Dog-developed games to the PlayStation Store yesterday including Jak II, Jak 3, and Jak X: Combat Racing.
LocoRoco 2 Remastered, which was originally released for the PSP in 2008, will also be available to download this week for the PS4.
Finally, Capcom will bring Dead Rising 4: Frank's Big Package to the PS4 this week… a year after its Xbox One/PC launch.
You can learn more about all of this week's additions to the PlayStation Store after the break. (more…)