All Articles:
Killzone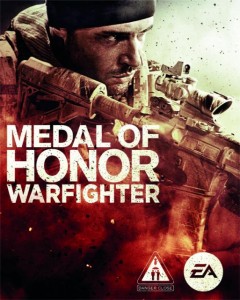 Another strong week of PlayStation Store additions is upon us.
This week, the PS3 Full Games section is now home to EA's Medal of Honor: Warfighter and 2K's The Darkness II.
On the PSN side of things, there's the artistic surrealism of The Unfinished Swan and the gray and brown post-apocalypticism of Killzone HD.
Vita gamers will get a chance to try out several new games this week, but Street Fighter X Tekken leads the pack.
And finally, the PlayStation All-Stars: Battle Royale beta is now open for all. It'll be accessible for PS3 and Vita players until Tuesday, October 30 at midnight (Pacific Time).
As always, more information on all of this week's new releases can be found after the break. The PlayStation Blog also has a complete rundown of this week's new game add-ons, demos, and videos. (more…)
In a move that should surprise no-one, Sony has announced that the Killzone Trilogy will join the HD collection lineup on October 23rd. The Killzone Trilogy will feature all three games, including the original Killzone, now in HD and with full Trophy support. The collection also comes locked and loaded with three multiplayer maps for both Killzone 2 and Killzone 3.
While the front cover artwork suggests the trilogy is Move and 3D compatible, it is more than likely this only applies to the third entry, which already had those features (and is dangerously close to false advertising).
Sony also confirmed (via the PlayStation Blog) the games will be available separately on the PlayStation Network (including the never-before-released Killzone HD), but there were no other details about when that'll happen or what the pricing of the individual games will look like.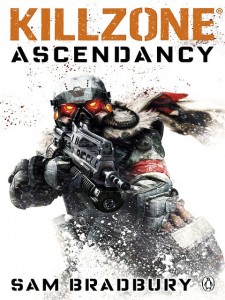 Sam Bradbury recently novelized Killzone 3 and had a quick chat with the PlayStation Blog about the challenges and fun of adapting the Killzone universe to novel form. When asked what he would like to explore next if it were up to him, Bradbury replied:
I've seen people debating on the forums about who's the worst: the Helghast or the ISA. So for that reason I think it would be great to do something from the perspective of the Helghast. We touched on it in Killzone: Ascendancy, but there's a whole other world there to explore. Also I found the appearance of Visari's daughter at the beginning very tantalizing…
Seen as the brand identifying icon for Killzone, and arguably the PlayStation 3, many have been calling for a Helghast-focused game for quite some time. Stay tuned for our Warp Zoned Wishlist to find out if it made the cut for what we'd like to see in Killzone 4.