All Articles:
Marvel vs Capcom Origins

Microsoft has added two games to the Xbox Live Arcade today.
First up is the absolute insanity that is Hell Yeah! Wrath of the Dead Rabbit. Arkedo's platformer is perhaps the only game in existence where a deranged (and dead) rabbit uses a buzzsaw to decapitate the legions of Satan:
You're an angry rabbit with a thirst for vengeance, a super sawing jetpack driller and some seriously badass weapons. Explore, jump, shoot, loot, upgrade, drill and destroy Hell's monsters. ALL OF THEM. Unleash the wrath of the dead rabbit in 10 huge levels packed with hidden areas, side quests and cursed souls to harvest.Charging through Hell on your jetpack driller, you're on a quest to find out who had the balls to post your intimate photos all over the Hell-ternet. It's payback time! While you're at it, why not use this incredible journey to kill everybody else? There's only one way to do this – FULL FRONTAL VIOLENCE sponsored by over-powered missiles, rockets and grenades! Inflict ultimate humiliation on the monsters of Hell using deadly "Finish him!" mini-games (includes the signature Dinosaur beheading). Grab as much loot as you can and spend it in big shops where you can buy bigger guns and awesome upgrades for your ride.
Also available today is Marvel vs Capcom: Origins, which collects the Marvel-only Marvel Super Heroes and the first Marvel vs Capcom game:
The heroes of Marvel are back on the fighting ground, ready to do battle with Capcom's greatest legends, and with each other. In Marvel vs. Capcom: Origins, you get two classic 90s Marvel arcade games for the price of one! Both Marvel Super Heroes and Marvel vs. Capcom play like their original arcade versions – with fast-paced, over-the-top fighting action – but now feature upgraded HD visuals and customizable appearances, online play, replay-saving and spectator mode, and a dynamic challenge system that earns points for unlockable goodies. Fight like a hero, play like a legend!
Hell Yeah! and Marvel vs Capcom: Origins are both available to download for 1200 Microsoft Points ($15).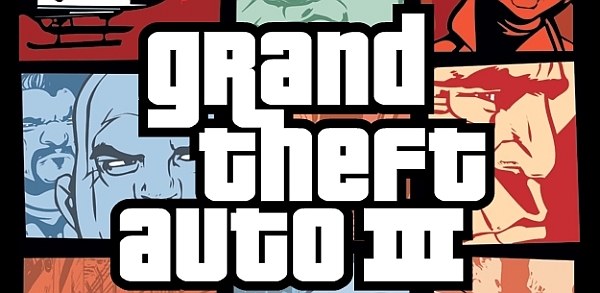 Even if there were replacement referees judging a contest between the PlayStation Store, the Xbox Live Marketplace, and the Wii Shop, Sony would come out way ahead. And they proved why again today by dumping a massive quantity of quality games onto the PlayStation Store. All told, 17 new games are now available on the download service, and here's a few highlights, starting with one of the greatest games of all time:
After a slight delay, Rockstar's Grand Theft Auto III joins the store as part of the PS2 Classics line.
FIFA Soccer 13 corner kicks its way onto the store in three different versions (PS3, PSP, and Vita).
It's the end of the world as we know it, but the animals found in the Tokyo Jungle (PSN) are cool with that.
The futuristic Starhawk (PS3) is now available to download in both a full version and a special multiplayer only edition.
EA's underappreciated classic, Mirror's Edge (PS3), is also available to download.
A pair of fighting games, Marvel vs. Capcom: Origins (PSN) and Dead or Alive 5 (PS3) will battle it out for your affections.
The absolutely insane Hell Yeah! Wrath of the Dead Rabbit would make a hell of a download.
And LittleBigPlanet PS Vita is now available to download, wait for it, on the PS Vita.
You can find even more new releases after the break along with a ton of new game add-ons at the PlayStation Blog. (more…)

Capcom is going back to the roots of their Marvel vs Capcom series with the release of Marvel vs Capcom Origins on the PlayStation Network and Xbox Live Arcade this September.
Origins will include high definition versions of two of the earliest games in the series: Marvel Super Heroes and Marvel vs Capcom: Clash of Super Heroes. In addition to a graphical makeover, the Origins collection will include GGPO-enhanced online play with 8-player lobbies and spectator mode, Dynamic Challenges and Replay Saving.
Marvel vs Capcom Origins will be available for download this September at a price of $14.99. You can check out the first trailer after the break. (more…)