All Articles:
Mortal Kombat: Legacy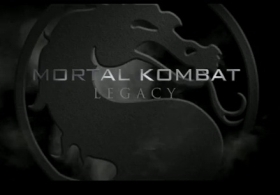 It has (maybe) begun (filming)!
Cary-Hiroyuki Tagawa might not be a household name, but he is very familiar to fans of Mortal Kombat, as Tagawa memorably portrayed the sinister Shang Tusng in both 1995's Mortal Kombat and the second season of Mortal Kombat: Legacy. Recently, the veteran actor sat down with The AV Club to discuss his entire career as part of their popular "Random Roles" series.
Tagawa was thrilled to discuss his involvement in Mortal Kombat with interviewer Will Harris, especially his delight at being able to go completely over-the-top with Shang Tsung: "[I]t turned out to be a real film highlight for a lot of kids who are now 35." As one of those aforementioned kids, I was extremely happy when Tagawa also said that Mortal Kombat: Legacy 3 is a go… and he'll be reprising his role as Shang Tsung… and that filming is already complete:
But, anyway, I was in [Mortal Kombat: Legacy 2], and I just finished the third, and… I think it just gives me an opportunity to refresh it for this new generation. And the game keeps getting bigger, so I think it'll go on. It's definitely a huge part of my career. But so are so many of these films I've been in. I've been in a lot of cult movies, but I've been very fortunate to have been involved in projects that people remember.
Though Tagawa calls it "the third" series, it's possible that the next Mortal Kombat webseries won't be released under the Legacy banner at all. Last year, WB Games announced that Mortal Kombat X would be adapted as a live-action series known as Mortal Kombat X: Generation, so it's possible this announcement is related to that. We've contacted WB Games for comment, and hopefully they'll be able to fill in the blanks with some flawless information.