All Articles:
Need For Speed: Hot Pursuit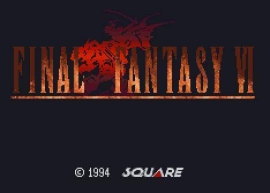 Square Enix continues their classic RPG bombardment of the PlayStation Store with the addition of Final Fantasy VI to the PSone Classics lineup. Considered by many gamers (who obviously have never played Earthbound) to be the greatest RPG of all time, it's now available to download for $9.99.
A trio of other games rounds out this week's PlayStation Store update:
PSN Games
Wanted Corp ($9.99)
Play as a pair of intergalactic bounty hunters in this cooperative action-shooter to capture escaped intergalactic convicts who put up a big stinkin' fight. Partake in pretty sweet destruction and defeat countless creatures in the name of makin' fat wads of cash. environments.
PS3 Full Games
Dragon Age II ($29.99)
Embark on an all-new adventure in the Dragon Age saga. You are Hawke, one of the few who escaped the destruction of your homeland. Now, forced to fight for survival, you must gather the deadliest of allies, amass fame and fortune, and seal your place in history.
Need For Speed: Hot Pursuit ($29.99)
Multi-award winning including AIAS Best Racing Game & BAFTA Best Multiplayer Game. Blistering speeds, brutal busts and heart-stopping getaways are connected via Need for Speed Autolog, connecting friends for epic multiplayer events.
Finally, PSP owners will be able to download Lego Harry Potter: Years 5-7 on their portable PlayStation handhelds this week.
For more information on all of these games and a complete look at this week's new game add-ons (including the Resistance 3 "Brutality Pack" and the Battlefield 3 "Back to Karkand" pack), head over to the PlayStation.Blog.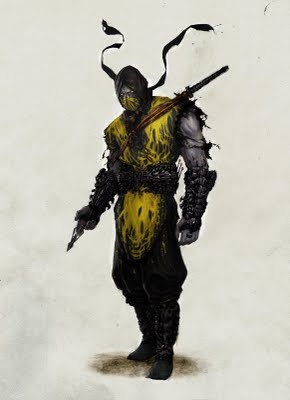 March 8 was Senior Editor Nicole Kline's birthday and PlayStation must have taken notice as the PS Store's update was pretty strong all around.
The Demos section is the star of the show here, with the anticipated Mortal Kombat for PlayStation Plus subscribers and Tiger Woods PGA Tour 12: The Masters for everyone. Sports fans should definitely check out the latter as it's doing some really interesting things.
A lot of killer DLC has also arrived, with new content for Dragon Age II, Assassin's Creed: Brotherhood, and that Need for Speed Hot Pursuit: The Porsche Unleashed pack we've been talking about. Even our (not so) beloved Mindjack got an add-on.
Lastly, you might want to be watching the sales, as the PSN Gamers Choice winners have been announced and these excellent titles are half off for PlayStation Plus subscribers and a third off for regular users. Hit the jump for the highlights and head to the PlayStation Blog for the full list. (more…)
EA announced today that starting on February 22, a new DLC pack for Need for Speed Hot Pursuit will be released every week on Xbox Live and the PlayStation Network in the following order: Armed and Dangerous, Lamborghini Untamed, and Porsche Unleashed (OMG THE PORSCHE UNLEASHED LOL). Armed and Dangerous includes two new multiplayer modes, while the latter two contain three new cars (playable as both cops and racers) from their respective manufacturers as well as ten new events. All packs contain four new trophies/achievements and will run you $6.99 or 560 Microsoft Points. Hit the jump for more details on the modes and cars.
(more…)