All Articles:
Nintendo 3DS Guide: Louvre
Nintendo rests for no holiday and this week's Nintendo Download gives us plenty to be thankful. Especially if you're a fan of retro games.
The Wii U eShop is now home to Contra III: The Alien Wars, the NES update to everyone's favorite side-scrolling shooter. And over on the 3DS eShop, gamers on the go can now download Ninja Gaiden III: The Ancient Ship of Doom, my favorite of the NES Ninja Gaidens. 3DS owners will also be able to download the first of Sega's 3D Classics today as 3D Space Harrier and 3D Super Hang-On are both now available through the eShop.
Also available this week is Nintendo's interactive Lourve app, Nintendo 3DS Guide: Louvre, Young Justice: Legacy, and a few more games you can read about after the break. (more…)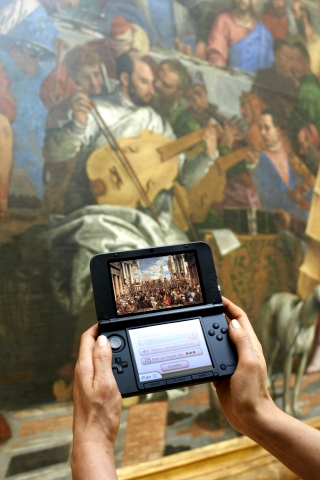 Nintendo has announced that the interactive museum guide they created for The Louvre (and which was designed by Shigeru Miyamoto himself) will soon be added to the 3DS eShop. The downloadable app, known as Nintendo 3DS Guide: Louvre, will be released on December 2 with a $19.99 price tag.
The Louvre app includes "more than 600 images of artwork from the famed French museum" as well as 400 3D pictures of famous sculptures. Each images can be zoomed in so users can closely examine works of art that are actually located thousands of miles away. More than 30 hours of commentary will complement the images for a complete learning experience.
An "artwork slide show," which isn't available through the 3DS app provided at The Louvre, has been added to the 3DS eShop version. And as the museum's exhibits change, Nintendo plans to make updates to Nintendo 3DS Guide: Louvre app available to the app's users.