All Articles:
Okamiden

Many fans at PAX East were disappointed to find that the Chibiterasu special edition plushies sold out the first day. But what they weren't disappointed about was the fact that Capcom's 3DS lines were far shorter than those across the show floor at Nintendo. Mike Gutierrez and Nicole Kline got to check out Okamiden, Resident Evil: The Mercenaries 3D, and Super Street Fighter IV: 3D Edition. (more…)

The Spring thaw is doing more than raising the mercury in your thermometer, it's also bringing more big games to stores.
This week, THQ's Red Dawn-inspired war game, Homefront, will be released on the PC, PS3 and Xbox 360. In fact, Red Dawn director John Milius was heavily involved in the creator of Homefront's storyline.
Other big name releases this week fall into a few well known franchises:
Capcom will release Okamiden, pint-sized spinoff of Okami, for the DS
Sega brings Kazuma Kiryu back to America (but keeps the game's Japanese sensibilities intact) in Yakuza 4 (PS3).
Andre Agassi serves up his first video game appearance in over 15 years in Top Spin 4 (PS3, Wii, Xbox 360).
And finally, Sega will release Total War: Shogun 2 on the PC.
The full list of the rest of this week's new releases can be found after the break. (more…)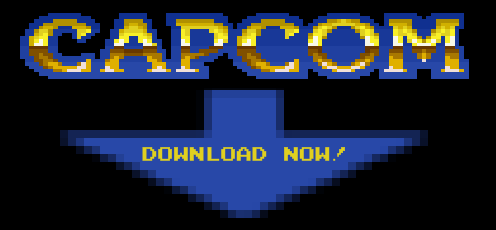 Ah, CES. We love you because you always bring us new information. Capcom has joined the legion of companies making major announcements about some of their most anticipated titles of 2011 – Bionic Commando: Rearmed 2, Ghost Trick: Phantom Detective, Mega Man Legends 3 Project, MotoGP 10/11, and my personal favorite: Okamiden.
Bionic Commando: Rearmed 2 is coming to the North American PSN on February 1st for 14.99 and the XBLA on the 2nd for 1200 MS points. We also got some box art as well as some screen shots, which can all be found here.
Ghost Trick: Phantom Detective will be released in North America for the DS on January 11th. Players take on the role of Sissel's ghost to try to solve his murder. You can solve puzzles by possessing and manipulating items in the real world from the spirit world. Did I mention Sissel has amnesia? Part detective story, part soap opera.
Mega Man Legends 3 Project's new female heroine, Aero, was created in the Dev Room by fans, who can contribute to multiple aspects of the game through its development. To get involved in this unique project and to read the latest news, click here.
MotoGP 10/11 has just introduced a new customizable player assist feature. This allows both simulation and arcade racing fans to play the game in the style they're used to. Also announced was a new splitscreen co-op gameplay. Fans of the genre should be sure to check it out this coming March, when it releases for the Xbox 360 and PlayStation 3. More details can be found here.
And now, the moment you've all been waiting for: information about Okamiden! Capcom announced a brand new Wind mini-game in which Chibiterasu can team up with a friend named Kurow. Together they will use the Galestorm brush technique to get to Thundercloud, where they can later learn another brush technique called Thunderstorm. Chibiterasu will need all the help he can get to bring color back into the world. March 15th is when Okamiden lands for the DS, so get your painting hand ready. More information on this story can be found here, and you can become a fan of Okami on Facebook here.