All Articles:
Outland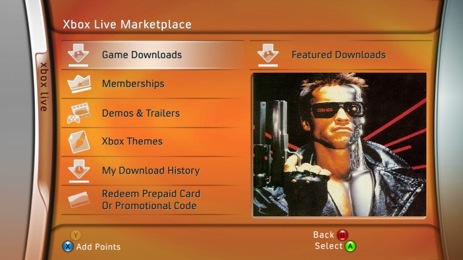 There's a huge sale going on right now on the Xbox Live Marketplace. Heavy hitters like Monday Night Combat and Shank are on sale for 600 Microsoft Points/$7.50, while two of my personal favorites, Housemarque's Outland and Twisted Pixel's The Maw, are down to 400 Microsoft Points/$5.
If you've been waiting for these games to go on sale, now's your chance to grab them up. Hit the jump for the full list of delicious savings. (more…)
Posted in

News, Xbox 360
Tagged

Bionic Commando: Rearmed, Bionic Commando: Rearmed 2, Blade Kitten, Dungeons & Dragons: Daggerdale, Ghostbusters: Sanctum of Slime, Islands of Wakfu, Might & Magic: Clash of Heroes, Monday Night Combat, Moon Diver, Outland, Section 8: Prejudice, Serious Sam HD, Shank, Star Raiders, The Maw, Trials HD, Trouble Witches Neo, Yar's Revenge

Another big update of games and sales has landed on PSN. From the creators of Super Stardust HD and Dead Nation comes Outland, a unique 2D platformer looking to shake up your digital library. Magic The Gathering: Duels of the Planeswalkers 2012 brings all new decks and modes for players who have been sucked into this video game version of one of the most popular card games on the planet. PlayStation Plus subscribers can get it for a few bucks off. Midnight Club: Los Angeles – Complete Edition gets a downloadable release for $19.99, and the new game section is rounded out by Greg Hastings Paintball 2 and city-builder Akimi Village.
Also, if you're a Plus subscriber, and haven't played Braid yet, the game is on sale for $3.75. Yes, you read that right. The full PlayStation Store update can be found here.

It's wacky side-scroller day on the Xbox Live Arcade today. A trio of 2D titles were added to the download service including Outland, the latest game from the creators of Super Stardust HD. Also available this week is Nin2-Jump, a ninja platformer from Cave; and Trouble Witches Neo, a new shooter from SNK.
More information about all three of these games can be found after the break. (more…)