All Articles:
PixelJunk Shooter 2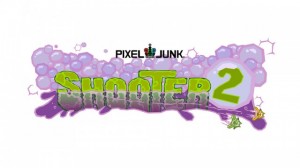 Q-Games' manic shooting series returns to the PS3 in this week's PlayStation Store update. PixelJunk Shooter 2 promises to be bigger than the first game with plenty of new weapons and new levels.
Also available this week, on the PSon Classics store, is the Square Enix RPG Vagrant Story. Like most JRPGs from the PSone era, Vagrant Story has been a nightmare to find on the used market, so its great to see its inclusion as a PSone Classic.
Finally, PlayStation Plus subscribers will be getting a quartet of free games this week including the first Sega Genesis Classic, Sonic the Hedgehog. Another classic game, this one a PSone Classic, going free this week is Spyro: Year of the Dragon.
Also available this week for Plus subscribers is a full-game sneak peek at two upcoming PSP Minis. There's the retro-themed platformer Pix'n Love Rush from Sanuk Games and the puzzle game Enigmo from Beatshapers.
More information on this week's new releases can be found after the break and details on all of this week's game add-ons can be found at the PlayStation.Blog. (more…)