All Articles:
Raiders of the Broken Planet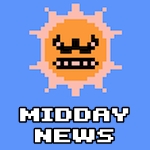 Welcome to another end-of-week update for the Xbox Games Store.
Today, Xbox One owners will get the chance to race through the streets in Slightly Mad's Project CARS 2, perform complicated combat moves in TT Games's The Lego Ninjago Movie Videogame, and explore space in MercurySteam's Raiders of the Broken Planet.
You can learn more about all of today's additions to the Xbox Games Store after the break. (more…)

Mercury Steam took the wraps off their mystery project earlier this week and revealed Raiders of the Broken Planet, a "Multiplayer Online Asymmetric Adventure." The Spanish developer is still keeping a tight lid on most details concerning the game, but they did reveal a bit of its backstory:
In the Lira Constellation, light years from Earth lies a Broken Planet. Long ago, its inhabitants discovered a powerful ability enhancing substance called Aleph. Today, this Broken Planet is home to the entire Universe's intergalactic scum and criminal lowlife. All are here to wrest control of the Aleph and thereby control the Universe.
We don't know exactly how Raiders of the Broken Planet will work, but the developer did say that it'll feature a "distinctive blend of shooting, brawling and thinking man's strategy."
Mercury Steam, best known for Castlevania: Lords of Shadow, also announced plans to publish Raiders of the Broken Planet themselves using an episodic release model on the PC, PS4, and Xbox One. The first episode is expected to launch sometime this year and Mercury Steam is now accepting applications for an upcoming beta test at the game's official website.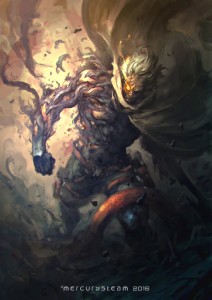 Mercury Steam, the developer behind Castlevania: Lords of Shadow and Castlevania: Lords of Shadow 2 has unveiled a countdown clock for their next game, which is set to expire on April 15 at noon (Eastern Time).
The clock is embedded in an interactive section of their official website, which refers to the game (or perhaps just a portion of it) as the "Lira Expedition." The developer also revealed a trio of teaser images (a devilish figure, a ruined temple, and the pilot's cabin of a mecha) that can be found after the break.
Dave Cox, a former Producer at Konami and one of the driving forces behind the Lords of Shadow games, will join Mercury Steam for this project. Besides working on Castlevania, Cox also contributed to recent entries in the Silent Hill and Metal Gear Solid franchises before leaving the company in 2014. But his dream was always to resurrect Contra for a new generation of gamers.
I don't think that's happening, but I can dream. (more…)