All Articles:
Resistance: Fall of Man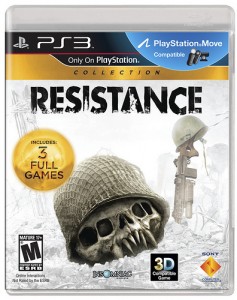 Quite possibly coming as a surprise to no one, Sony has announced that the Resistance Collection will be coming this Winter. The collection will include the three main PlayStation 3 games in the series, all by Insomniac Games: Resistance: Fall of Man, Resistance 2, and Resistance 3. According to the PlayStation Blog, it will also come with "extra bonus DLC content for Resistance 2 and Resistance 3 so you can play with all of the best DLC from both games, including the Aftermath Pack and skin bundle from Resistance 2, and both the Brutality and Survival Packs from Resistance 3." I don't know if that means it comes with all of the available DLC or just "all of the best DLC," whatever that is supposed to mean.
I'm actually surprised and a little disappointed that they aren't including Resistance: Retribution in this collection. Much like the portable God of War games, I would have loved to play this PSP game on my big screen. A girl can dream, right? Speaking of dreams, here's hoping that Resistance: Fall of Man gets trophy support in this collection. Because if not, what's the point?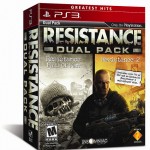 We've heard about the PSP Dual Packs; now it appears PlayStation 3 games are getting the same treatment. Resistance: Fall of Man and Resistance 2 are now available together in one Dual Pack for $39.99. While you could probably score both games for less than that, it's worth noting that the DLC for both games is included as a bonus, as well as a Joseph Capelli SRPA skin for the upcoming Resistance 3 multiplayer.