All Articles:
Section 8: Prejudice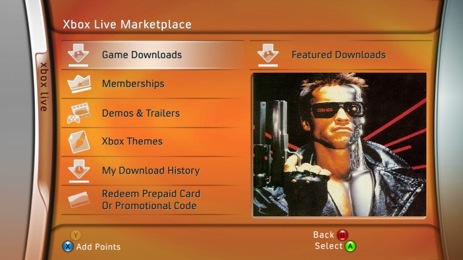 There's a huge sale going on right now on the Xbox Live Marketplace. Heavy hitters like Monday Night Combat and Shank are on sale for 600 Microsoft Points/$7.50, while two of my personal favorites, Housemarque's Outland and Twisted Pixel's The Maw, are down to 400 Microsoft Points/$5.
If you've been waiting for these games to go on sale, now's your chance to grab them up. Hit the jump for the full list of delicious savings. (more…)
Posted in

News, Xbox 360
Tagged

Bionic Commando: Rearmed, Bionic Commando: Rearmed 2, Blade Kitten, Dungeons & Dragons: Daggerdale, Ghostbusters: Sanctum of Slime, Islands of Wakfu, Might & Magic: Clash of Heroes, Monday Night Combat, Moon Diver, Outland, Section 8: Prejudice, Serious Sam HD, Shank, Star Raiders, The Maw, Trials HD, Trouble Witches Neo, Yar's Revenge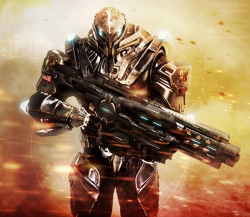 Sony has performed the weekly update on the PlayStation Store and PS3 owners can look forward to four new games today.
First person shooter fans might want to look into Section 8: Prejudice while fighting game fans may want to examine Deadliest Warrior: Legends. This week also sees the release of the final episode in Telltale's sequel to the Back to the Future films, Back to the Future: Episode 5 – OUTATIME. Finally, Sega is bringing the arcade classic Golden Axe to the PSN.
Also available this week is Move.Me, an application that will help developers build their own PC games that make use of the PlayStation Move controller.
Head on over to the PlayStation.Blog for more details on all these titles and a complete listing of this week's entire update.

Microsoft has added two new games to the Xbox Live Arcade on this fine XBLA Wednesday: Section 8: Prejudice and The Fancy Pants Adventures.
Section 8: Prejudice is a sequel to the well-received retail game Section 8. Developer TimeGate Studios shrunk its price down to $15 (1200 Microsoft Points) but has promised the game itself is just as big as ever.
Going in a completely opposite aesthetic direction, The Fancy Pants Adventures is a platformer that features stick figures.
More information on both games can be found after the break. (more…)