All Articles:
Shantae: Half-Genie Hero
Three new additions to the Nintendo eShop will make the Switch an even more family-friendly destination this week…
Beginning this Tuesday, June 13, Switch owners will be able to put the pedal to the medal in Cars 3: Driven To Win. Based on the upcoming Pixar film, Cars 3: Driven To Win is a collaboration between WB Games and Disney, and includes six different driving modes. Cars 3: Driven To Win will also be available for the Wii U.
If you're looking for something to download today, WayForward has re-released their side-scrolling platformer, Shantae: Half-Genie Hero, for the Switch. Players will need to use all their skills to save Sequin Land from the "bodacious buccaneer" Risky Boots… including the ever-popular Belly Dance!
Finally today, Hamster Corporation is back with another NeoGeo re-release on the Switch. This time, the publishing company has made Shock Troopers: 2nd Squad available to download through the Nintendo eShop.
You can learn more about all of these games after the break. (more…)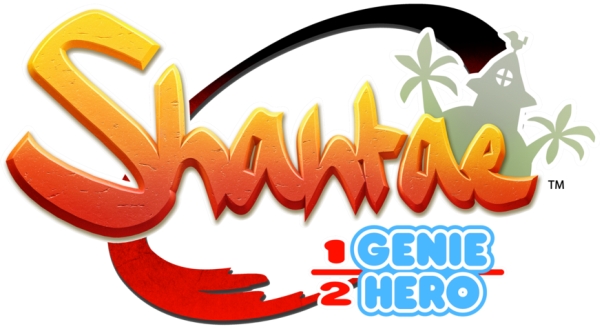 XSEED Games has announced that Shante: Half-Genie Hero will be receiving its first update on March 6, 2017. Update 1.01 focuses mostly on fixing bugs and adding PlayStation TV support for the PlayStation Vita version of the game.
But Update 1.01 also offers a host of other changes, most notably among them being Hard Core Mode. Hard Core Mode offers harder hitting enemies, faster scroll speeds, faster enemy patterns, rebalanced magic items, remixed enemy locations, additional enemy locations, new boss stats and patterns, and limited use of healing items.
Matt Bozon, the Creative Director at WayForward and Creator of the Shantae series, wants everyone to play nice with Half-Genie Hero's first big update:
"Thank you for your ongoing support, and for waiting patiently while we continue production of Shantae: Half-Genie Hero. And also thanks to everyone on Twitch, YouTube, and other social media for helping us make the game even better with this update. We hope you'll enjoy Hard Core Mode while you wait for the bigger DLC packs to arrive. Remember, no throwing controllers, and please keep your hair-whipping in the game where it belongs!"
WayForward has been collecting a list of Half-Genie Hero's "known issues" on their official forums, so hopefully that means the developer has found solutions for some of the peskier bugs, such as audio corruption and save file issues.
Shantae: Half-Genie Hero is rated T For Teen and is currently available on the PlayStation 4, PlayStation Vita, PC, Wii U, and Xbox One.