All Articles:
Sniper: Ghost Warrior 3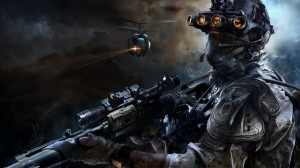 CI Games announced today they're bringing their popular Sniper: Ghost Warrior series to new-generation consoles in the first half of 2016. Sniper: Ghost Warrior 3's development team will include Steve Hart (who previously worked on Sniper Elite V2 at Rebellion), as well as former Marine Paul B. Robinson, who has worked as a consultant on game development projects for more than 20 years, according to CI Games.
While it's still early in the development cycle, here's what prospective players can expect from Sniper: Ghost Warrior 3:
Set in a modern day conflict based in Eastern Europe, players will be thrust into the role of a sniper caught between three warring factions, played out in a realistic and immersive environment. Dig deep into the Ghost Warrior DNA as you choose between taking out your targets up close or from a distance, while at the same time focusing on your survival through evasion and stealth. Non-linear, sandbox-style gameplay on large open-ended maps give players the flexibility to play and replay the missions in a number of different ways. Sniper: Ghost Warrior 3 will offer intriguing challenges for tactically-minded gamers, while still remaining accessible to first-person shooter fans.
The first piece of concept art from the game has also been posted for your perusal.