All Articles:
Soul Sacrifice

The over-the-top cliches, pulsing neon, and sheer lunacy that make up Far Cry 3: Blood Dragon are now available on the PlayStation Store. Ubisoft's masterpiece is joined by Telltale's poker room crossover, Poker Night 2; Keiji Inafune's first post-Capcom game, Soul Sacrifice; and one of the greatest PS2 Classics of all time, Katamari Damacy.
A pair of special editions are also available on the PlayStation Store this week including "The Director's Cut" of the divisive Deadly Premonition and Ninja Gaiden Sigma 2, the PS3-exclusive special edition of Ninja Gaiden II.
Finally this week, the PlayStation Store will see the release of Zombie Tycoon II: Brainhov's Revenge, a PS3/Vita Cross-Buy title and the final "Spring Fever" game, and T.A.C. Heroes, a PSP shooter.
More details on all of these games can be found after the break and a rundown of this week's new game add-ons is available at the PlayStation Blog. (more…)

The absolutely epic ridiculous epic Far Cry 3: Blood Dragon is available this week as a PC download. And it'll also be available to download from the PlayStation Network and Xbox Live Arcade. Don't worry, Sergeant Rex "Power" Colt, we'll save the world together! 80s montage… go!
Also available this week is Keiji Inafune's action RPR for the Vita, Soul Sacrifice. Inafune is the celebrated creator of Mega Man, Dead Rising, Lost Planet, and many other games. Following his post-Capcom career has become a bit of a challenge (he's connected to a ton of different games), but Soul Sacrifice seems like a good place to start.
It's been three years, but there's still no consensus on whether 2010's Deadly Premonition is the work of a mad genius or someone who's just mad. But Hidetaka "Swery" Suehiro didn't let that stop him and he's bringing Deadly Premonition: The Director's Cut to the PS3 this week.
Finally, turn-based strategy game Leviathan: Warships is available this week from Paradox Interactive.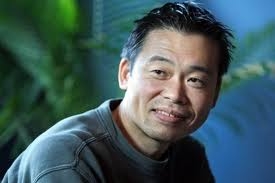 While Soul Sacrifice, the initial PS Vita offering from legendary video game creator and producer Keiji Inafune, was announced a few weeks ago for release in Japan, there was no word on other territories. However, fans will have no need to organise an Operation: Rainfall-esque mission, with the recent announcement that the game is set for release in North America. Inafune, or INAFKING as he likes to be credited, explained that the game will explore the themes of sacrifice and cruelty, which he associates with reality, in a fantasy setting.
"What I wanted to illustrate in this game was a "reality blended into a fantasy world." The word "fantasy" normally points to a story that is fictitious; however, with Soul Sacrifice I wanted to illustrate a "reality" within a fantasy that wasn't sugar-coated. It's not about focusing on the strange, but to flip the commonly held concept of what a fantasy theme should be with the concept of "reality."

Cruelty is a reality in our world, and we have to make sacrifices and pay costs on a daily basis. I wanted to blend this "reality" theme into a fantasy world, one filled with magic, and create a new type of gaming experience that relied on the player making sacrifices in order to obtain great power.

There is a "dark pleasure" lying in between fiction and reality that none of us knew was there. If you simply think of it as a "dark fantasy," then your expectations will be betrayed – but in a good way. Please look forward to Soul Sacrifice. It will be a game that players around the world will surely enjoy."
The game is being developed by Inafune's new company, Comcept, who have tasked themselves with generating strong, original concepts and tackling what they have dubbed "Japan's creative crisis." The game will also feature music composed by Yasunori Mitsuda and Wataru Hokoyama, the former responsible for the amazing soundtrack heard in the criticall acclaimed Wii JRPG Xenoblade Chronicles.
[Source: PlayStation Blog]