All Articles:
Super Mario Land 2: 6 Golden Coins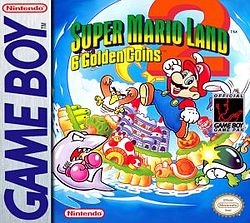 Welcome to your weekly Nintendo Download news! This week, Nintendo has discounted Super Mario Land 2: 6 Golden Coins as part of their Month of Mario promotion. The game will carry a $2.99 price tag from today through Wednesday, August 15.
Are you looking for something new instead? How about these new additions to the company's download services:
Touch Battle Tank 3D (3DS eShop) – In Touch Battle Tank 3D, it's you on a solo mission against a nearly unstoppable army of killer tanks. Your strategy – keep the action going and the shells flying!
Commando: Steel Disaster (DSiWare) – A military group is being attacked by some of its own war machines. It's up to a commando and vehicle specialist code-named Storm to stop this terrorist threat.
Real Bout Fatal Fury Special (Wii Virtual Console) – Originally released in 1997, this fighting game is the sixth installment in the Fatal Fury series. With a system based on previous games in the series, the game introduced a more evolved two-line battle, improved the power gauge system and abolished the ring out system.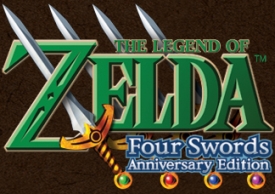 After weeks of weak offerings, Nintendo has finally pushed out an amazingly impressive Nintendo Download.
The big news is that The Legend of Zelda: Four Swords – Anniversary Edition is now available on the 3DS eShop and DSiWare Shop. But the bigger news is that the game can be downloaded for free from now until February 20, 2012 in honor of the franchise's 25th anniversary.
Also available this week on the 3DS eShop is Super Mario Land 2: 6 Golden Coins. Mario took a huge step forward in the handheld space with this game, which also introduced Wario to the world. It's available for the nice price of $3.99 (though it's not as nice as free).
In case either of these games don't interest you, three more games were added to the various download services today: puzzlers EscapeVektor: Chapter 1 (WiiWare) and Crystal Caverns of Amon-Ra (DSiWare) and the Pong-like Bugs 'N' Balls (DSiWare).