All Articles:
Triad Wars
"Triad Wars is an online open-world action adventure PC game where you rise to power as a criminal kingpin of the Triad underworld," says developer United Front Games. Triad Wars is meant to be the other side of the Sleeping Dogs world – instead of playing as good guy Wei Shen, now you're trying to build your own gang. You can fight your way to the top – or extort your way there.
Triad Wars is PC-only, and you can sign up for the closed beta right now. They're also having a Reddit AMA today at 12:00 pm PST (3:00 pm EST), so bring your questions!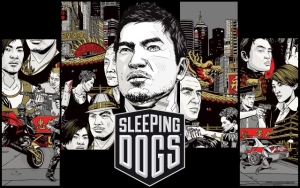 United Front Games announced today that they're working with publisher Square Enix on a new game in the Sleeping Dogs universe. The two companies will be working together again to bring the world Triad Wars, which the publisher just filed a trademark for last week, according to Polygon.
UFG isn't going to be sharing any information until 2014 (even what platform Triad Wars will be available for), but I am going to be super happy and freak out a little and maybe – just maybe – go replay Sleeping Dogs instead of picking up Saints Row IV or GTA V. It celebrated its first birthday not long ago – maybe Wei Shen needs to take some more ladies out on dates.
I am way too excited about this.