All Articles:
Wii Sports Club: Boxing

The time to dispense shovel justice is upon us. Yacht Club Games' Shovel Knight is now available to download through the Nintendo eShop for the Wii U and 3DS. The ridiculously retro side-scroller has been available to Kickstarter backers since yesterday, but now everyone will get the chance to slam a shovel down upon the group of evildoers known as The Order of No Quarter.
While Yacht Club strived to make Shovel Knight as authentically 8-bit as possible, an actual 8-bit game is available to download this week via the Virtual Console. 3DS and Wii U owners are now able to purchase Castlevania III: Dracula's Curse, one of the franchise's best games.
If you're looking for something a little newer, Nintendo also released the final two games in the Wii Sports Club collection: Baseball and Boxing. All five games can be downloaded individually from the eShop, or you can wait until July 25 to purchase the retail compilation.
More information on all of these titles (as well as many more) can be found after the break. (more…)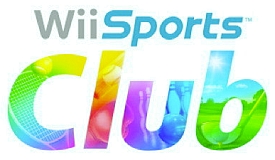 The remaining two games from the Wii Sports Club collection, Wii Sports Club: Baseball and Wii Sports Club: Boxing, will finally be available to download from the Wii U eShop on June 26.
However, if you'd prefer to purchase every Wii Sports Club title at the same time, Nintendo plans to release a disc-based compilation on July 25. Priced at $39.99, the retail disc will include all five sports (Tennis, Bowling, Golf, Baseball, and Boxing), though it probably won't include any additional bonus features. But every Wii Sports Club title did receive a high definition graphical makeover and includes online multiplayer modes that weren't present in the Wii originals.
The full press release is posted after the break. (more…)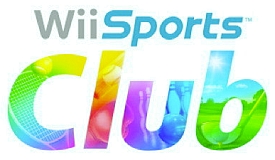 Nintendo is bringing Wii Sports back in a big way on the Wii U this Fall. The Wii pack-in's five sports – bowling, tennis, baseball, boxing and golf – will get a high definition makeover as part of the "Wii Sports Club," a series of downloadable titles that will be released separately through the Wii U eShop. These "Wii-makes" will also include MotionPlus support and online multiplayer.
Wii Sports Club: Tennis and Wii Sports Club: Bowling will be available to download on November 7, with Wii Sports Club: Baseball, Wii Sports Club: Golf, and Wii Sports Club: Boxing scheduled for release "in the months ahead."
Each Wii Sports Club title will be priced at $9.99, but Nintendo also plans to release a demo version of each sport. In addition to the standard purchasing model, Nintendo is attempting something different with the Wii Sports Club "Day Pass." Priced at $1.99, the Day Pass will give players access to all five sports for a 24-hour period.