All Articles:
Ys VIII: Lacrimosa of Dana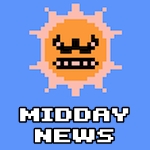 Welcome to Wednesday… and it's time for another update to the PlayStation Store.
This week, PS4 owners will be able to download Ys VIII: Lacrimosa of Dana, the latest RPG in the long-running series, as well as Bethesda's Dishonored: Death of the Outsider (a spinoff starring Rosario Dawson), Pocketwatch's Tooth and Tail (an animal kingdom RTS), and a quartet of sports games (NASCAR Heat 2, NBA Live 18, NHL 18, and Pro Evolution Soccer 2018). Pro Evolution Soccer 2018 is also available for the PS3, and Ys VIII: Lacrimosa of Dana can also be found on the Vita.
You can learn more about this week's additions to the PlayStation Store after the break. (more…)

Are you ready for some… video games? September is here, and so is the Fall gaming rush. Here's what game publishers have lined up for release this week…
New entries in a big batch of sports franchises lead the way. EA Sports and 2K Games will square off on the basketball court with NBA Live 18 (PS4, Xbox One) and NBA 2K18: Early Tip-Off Edition (PS3, PS4, Xbox 360, Xbox One). Elsewhere on retail shelves this week, Konami goes for the goal with Pro Evolution Soccer 2018 (PS3, PS4, Xbox 360, Xbox One), EA Sports comes around again with NHL 18 (PS4, Xbox One), and the checkered flag goes to NASCAR Heat 2 (PS4, Xbox One).
Samus Aran isn't a sports star, but she can contort herself into a tight ball. The intergalactic bounty hunter will have to employ that trick, and many more, to defeat the Metroid menace in Metroid: Samus Returns. Originally released as Metroid II: Return of Samus for the Game Boy, this 3DS re-release boasts a beautiful new art style and revamped combat options.
Speaking of combat, Bethesda and Arkane return with another chapter in the Dishonored saga this week. Dishonored: Death of the Outsider (PC, PS4, Xbox One) introduces players to a new protagonist, and asks them to kill a god. A big adventure also awaits players who take on NIS America's Ys VIII: Lacrimosa of Dana, which will be available this week for the PS4 and Vita.
Finally this week, things take a turn to 2D with Ubisoft's launch of Rayman Legends: Definitive Edition for the Switch.
A complete list of this week's new retail releases can be found after the break. (more…)

Publisher NIS America will team up with Nihon Falcom to release Ys VIII: Lacrimosa of Dana, the latest entry in the long-running action RPG franchise, this Fall for the PC, PS4, and Vita.
NIS's Chris King confirmed (to the PlayStation Blog) the game will feature dual English and Japanese audio. He also revealed a few details about the game's plot:
This will be the first brand-new Ys adventure in eight years! The story begins with Adol, shipwrecked and stranded on a cursed island. There, he and the other castaways establish a village to challenge fearsome beasts and explore mysterious ruins on the island. Amidst this, Adol begins to dream of a mysterious blue-haired maiden named Dana living in an unknown world. Join Adol as he unravels the riddle of the cursed isle and the blue-haired maiden in Ys VIII: Lacrimosa of Dana!
And over on Ys VIII's Steam page, Nihon Falcom President Toshihiro Kondo delivered a message to fans and teased about a minute of gameplay footage.