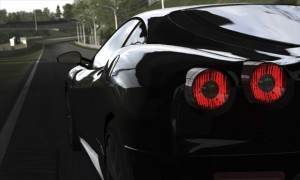 After Forza 3's two year-plus performance at retail was outsold by Gran Turismo 5 in little over a month, Turn 10 Studios is hard at work to take the racing sim crown with Forza Motorsport 4. This hard work was recently exposed in an excellent article at MSN Autos, exploring how racing games like Gran Turismo, Forza, and the upcoming NASCAR The Game 2011 translate real world driving into interactive entertainment.
As you can imagine, developing these racing sims is getting really insane. For example, Turn 10 is incorporating proprietary performance data from tire manufacturers like Pirelli to emulate how tires grip and slip in the game. Additionally, the team spends two three days accumulating terabytes of video and pictures to render every track down to subcentimeter accuracy. Finally, the developers teased a little bit about "Kinect-only Mode," where you'll be able to lean inside of the car in cockpit view to peek around blind corners or your competitors' vehicles. The article also features input from the developers of NASCAR The Game 2011.
It's been a big day for racing game news, and any fan of the sim sub-genre in particular should check out the article. Racing games are just as guilty as FPS for over-saturating the market this generation, but with the games still breaking new ground in accuracy, bring 'em on I say.