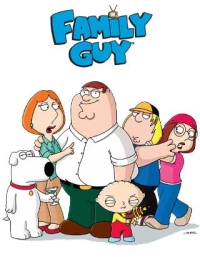 Activision was very busy during their quarterly financial briefing yesterday. In addition to canceling Guitar Hero 7 and True Crime: Hong Kong, the company revealed a few details about their 2011 (and beyond) schedule.
New Activision Publishing CEO Eric Hirshberg did most of talking. He began by reiterating that Call of Duty 8 is on track for a 2011 release and officially announced a free-to-play Call of Duty game for China, which will be released in 2012.
Continuing with the Call of Duty theme, Hirshberg revealed that a new Activision in-house studio, Beachhead, will be creating an "all-new digital platform for the Call of Duty franchise." The system sounds very similar to Halo Waypoint and promises to "support in-game integration and bring online experiences and console play together."
Activision also has a slew of licensed games in development for 2011 including three never-before-announced games: Family Guy, X-Men: First Class and Wipeout 2.
A Family Guy game was released by 2K Games to tepid reviews in 2006. X-Men: First Class will likely launch alongside the film in June with the Silicon Knights-developed X-Men: Destiny still on track for a late 2011 release. And for those confused about Wipeout 2, it's not the futuristic racing franchise, but a second game based on ABC's obstacle course game show.
Several previously announced 2011 games, including Transformers: Dark of the Moon, a new Spider-Man game, more Cabela's Hunting titles and a new Bakugan game were also discussed.
Bungie's New Universe was briefly mentioned, but only to confirm that it won't launch until 2012 at the earliest.
Finally, Hirshberg announced that Activision will be unveiling "an all-new gaming universes that brings together the worlds of toys, video games and online play." in two days at the New York Toy Fair. Activision will release the game based on this new universe in the second half of 2011 and calls the franchise an "unprecedented" merging of different media.
Wow. We'll likely learn more about a lot of these titles at E3.