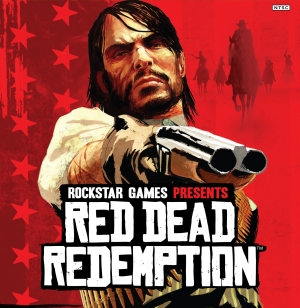 The Game Developers Conference continues to roll on in San Francisco, and the game industry honored their own last night with the 11th annual Game Developers Choice Awards.
Red Dead Redemption was the most honored game of the night, winning the Game of the Year award as well as Best Game Design, Best Technology and Best Audio. The developers at Rockstar San Diego had to share the spotlight with Mojang's Minecraft, which won three awards: Best Debut Game, Innovation Award and Best Downloadable Game.
Three other games were winners at last night's GDC Awards: BioWare's Mass Effect 2 for Best Writing, ZeptoLab's Cut the Rope for Best Handheld Game, and Playdead's Limbo for Best Visual Arts.
Three special awards were also handed out. The man behind the Fable franchise , Peter Molyneux, won the Lifetime Achievement Award. Another big name among RPG producers, Yu Suzuki, won the Pioneer Award. Maybe this'll give him the clout he needs to create the long-rumored Shenmue III.
Finally, the Ambassador Award was given to Tim Brengle and Ian MacKenzie, two early organizers of the Game Developers Conference.