The iOS marketplace is full of crazy games, and I haven't even come close to scratching the surface. But there's one game I've discovered that fulfills almost every single thing I love about video games: it's fun, it's cute, it's addictive, it's smooth, and most of all, it works. That game is called Catball Eats it All, and it's available for the iPad and iPod Touch. Imagine if you married Katamari with LocoRoco and plopped it down on the iPad. That's the adorable union you've got with Catball.
Platforms: iOS
Publisher: Broken Compass Studios
Developer: Broken Compass Studios
Genre: Eat All the Things!
Release Date: December 16, 2011
iTunes App Rating: 9+

You play as Catball, a fluffy cat head that rolls around on the screen. You must eat everything in the world, and when you're done, you eat the world you've been rolling on itself. You must do this before the timer runs out, or else you'll get eaten by your archrival, Dogwall. Simple enough premise, right?
The game is simple, but it's far from boring. To move Catball around, you hold your thumb down on the side of the screen, and he rolls that way along the curving world. To jump in the air, you tap the other side while continuing to hold the same side down. Do this a few times to puff Catball up into the air and reach places you couldn't before, eating up all the food. As you eat food, it slows down the timer, giving you a better chance to finish eating everything on the level. Once you've eaten everything, parts of the world itself start to blink, and you can eat those as well, getting bigger and bigger until you eat everything. Literally, you eat everything.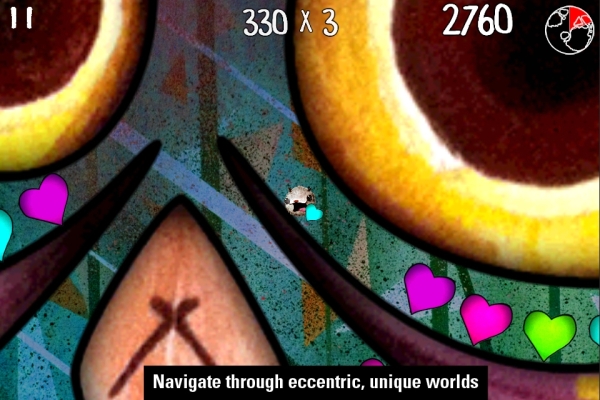 The game is ridiculously entertaining. The music is fun and the artwork is beautiful. All of the characters and backgrounds are lovingly hand-painted, creating a unique atmosphere that stands out from other iOS games. And the mechanics are incredibly smooth, letting you roll around the planet, gobbling up food and trying to use your momentum to get to other locations to eat everything else before Dogwall appears. Everything in this game adds up to a pleasant and enjoyable experience.
The base game was free with in-app purchase, but is now $0.99 with everything in the game unlocked, due to popular demand. And I can assure you, what you get for a dollar is more than enough to have a (cat)ball with. Like Katamari, the game is more than addictive – it's soothing and a good way to relieve stress after a long day at work. It's also being set for an Android release, so don't worry, Droid lovers – you'll get to try it out as well.
Catball Eats It All is a must-have game for anyone with a device that can run it. It's fun and easy to play, making it accessible for hardcore and casual gamers alike. It can be played continuously or, if you have some time to spare, you can take a break, pick it up, and play a quick level. It is a gem in the oversaturated market of iOS games. This is the kind of quality – in artwork and in gameplay – that more portable games should strive to achieve.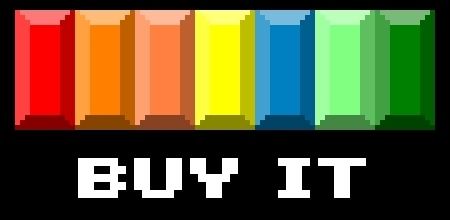 Review Disclosure: A review copy of Catball Eats It All was provided by Broken Compass Studios for the purposes of this review.