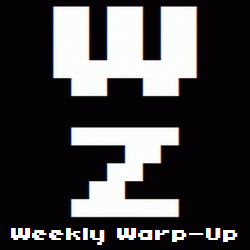 No, that's not a typo. Welcome to the Weekly Warp-Up, your weekly wrap-up of the biggest and the best articles posted at Warp Zoned this week…
The 2012 E3 Expo is over! While the ESA doesn't know when (or where) the 2013 edition will happen, it should be a corker of a show. E3 2013 promises to include the second wave of Wii U titles as well as our first look at the PS4/Orbis and the Xbox 720.
While this year's E3 wasn't quite that action-packed, it did include a number of promising games, and you can read all about them after the break.
A
B
C
D
E
F
G
H
I
J
L
M
N
P
Q
R
S
T
U
W
X
Z
The Week in New Games…