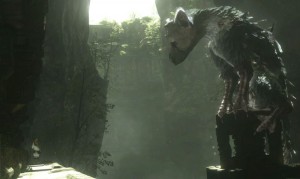 Worried about The Last Guardian never making it to your living room? Well, some good news has surfaced: it's still coming to the PlayStation 3.
Eurogamer asked Shuhei Yoshida, president of Sony Worldwide Studios, about the status of the title during a Gamescom interview. "The team is still working on it very hard. There are certain technical issues they've been working on. That's the period of time when the game, looking from the outside, doesn't seem to be making much progress. But internally there is a lot of work going into creating the title," he said.
The game, which was due out last year, seems to be riddled with problems and rumors, especially since Fumito Ueda left Sony Japan. The game has been absent from every major video game event for the last year, much to the disappointment – and wariness – of fans. But the problem, Yoshida said, is a technical one, and has nothing to do with redoing the game for PlayStation 4, or Ueda switching his role to a contractor.
"We had the game playable. At one point we felt that it would be produced for a certain time period. That was the time we prematurely talked about the launch window. But it turned out the technical issues are much harder to solve. So the engineering team had to go back and re-do some of the work they had done," Yoshida said.
With the PlayStation 4 rumored to be coming out late next year, that gives The Last Guardian a window of a little over a year to come to the PlayStation 3. Perhaps Sony wants it to be the system's swan song?