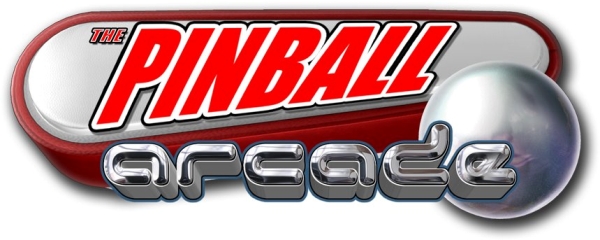 In February of this year, FarSight Studios released The Pinball Arcade, their most ambitious pinball simulation game yet. For those unaware, The Pinball Arcade is a collection of real-world pinball tables, painstakingly digitized to the smallest detail and available on Xbox Live Arcade, PlayStation Network, and mobile devices. Every month since release, new tables have been added as DLC. And, as a major accomplishment, licensed tables such as "The Twilight Zone" and "Harley-Davidson" were obtained with a little help from the game's dedicated fan base. Just this past Tuesday, "Elvira and the Party Monsters" and "No Good Gofers" were added to the PlayStation store
As a diehard pinball fan, and a fan of FarSight's pinball offerings in general, I was eager to learn more about The Pinball Arcade. Therefore, I recently chatted with FarSight Studios User Community Manager Rob Mann to inquire about The Pinball Arcade's present, and what we can look forward to in the future.
Mike Ryan, Warp Zoned Contributor: It's been about eight months since the release of The Pinball Arcade, and you've consistently been updating the title with some classic tables. Are you happy with the reception The Pinball Arcade has received? How many more tables can we expect to see?
Rob Mann: We couldn't ask for a better community response than what we've gotten. We have always kept an open forum with our fans, and as a result, we have a fanbase dedicated to helping us make the best pinball game we can. We expect to continue putting out tables for at least the next couple of years. There is so much pinball history that is waiting for us to include in this virtual memorial of pinball games of yesteryear that we expect to be busy with pinball for a long time.
WZ – Mike: What tables are fans of The Pinball Arcade requesting the most?
Mann: The number one table we get requested every day is "The Addams Family." We also get requested "Black Knight 2000," "Whirlwind," "Cactus Canyon," and "White Water." We have now released "Big Shot," a table with two firsts. It was our first EM [electromagnetic] table in this game, and it was the first table we ever digitized into a game in the Pinball Hall of Fame: Gottlieb Collection. As a result, the requests for EM tables have poured in, mostly requesting "8 Ball Deluxe."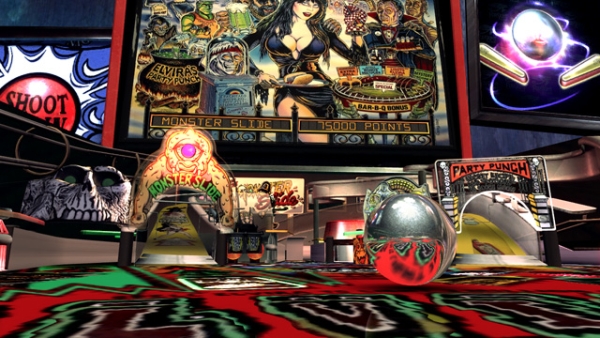 WZ – Mike: You've been able to acquire the licenses to the "Twilight Zone" and "Star Trek: The Next Generation" tables, thanks in part to the dedication of your fans and Kickstarter. Can we hope to see any more licensed tables?
Mann: We are very grateful for the fan support we've received for our Kickstarter campaigns. We are hoping for more licenses to come in for more tables.
WZ- Mike: Which licenses are you eyeing next?
Mann: We are currently working on "The Simpsons Pinball Party," "Addams Family" and "Terminator 2," among a few others.
WZ – Mike: Development on the 3DS version of The Pinball Arcade has, unfortunately, hit some bumps. Are you still working to keep it a digital release? Have you considered a physical copy?
Mann: We haven't abandoned the 3DS completely, but it isn't as powerful, comparatively, to phones that are running our game. We need a strong processor to run the emulation tech. We are still trying to get it to push an acceptable frame rate, but it is starting to look doubtful that we'll ever be able to release the full collection for 3DS.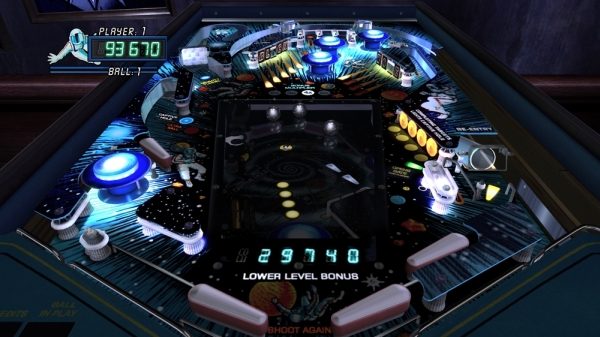 WZ – Mike: Speaking of Nintendo, how are things coming on the Wii U version of The Pinball Arcade?
Mann: Development on the Wii U is coming along very well. We are almost at a playable demo of the game that we can show Nintendo.
WZ – Mike: Are you hoping to have it out at launch?
Mann: We don't think we will make it to the launch date, but we are striving to get as close to that date as we can.
WZ – Mike: In what ways are you utilizing the GamePad?
Mann: We feel that the Wii U audience is perfect for digital pinball. We are using the game pad as a touch screen for menu navigation, and for plunging the ball. In game, we will be using the screen for the DMD [dot matrix display] so your view of the table is unobstructed. We have a great amount of customization that the touch screen game pad allows us and we are still investigating other ways that we can best utilize that.
WZ – Mike: Finally, I have to ask, as it's my favorite table – are you looking into releasing "Who Dunnit"?
Mann: Unfortunately, "Who Dunnit" isn't on our current schedule of table releases, but things are always changing around here, so it may pop up when you least expect it.
Thanks to Rob over at FarSight for taking the time out to talk with us. We truly appreciate it!