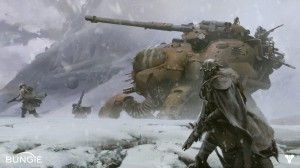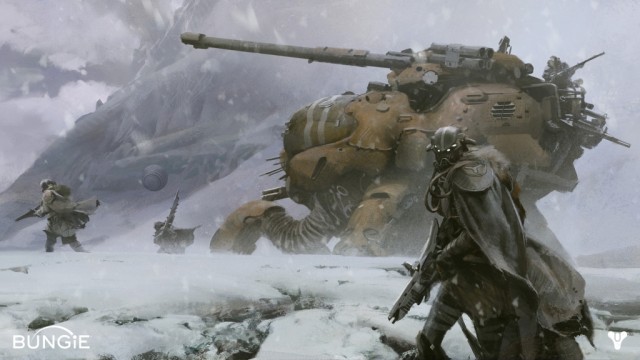 Bungie's Destiny, the first game in their multi-year, multi-project deal with Activision, has been hidden behind enough security to make a man in black blush (discounting that unfortunate leak back in November). But the developer is ready to blow the doors off of their "New Universe" this March with an eye-opening presentation at the Game Developers Conference that will delve into their world building skills.
Design Director Joe Staten and Art Director Christopher Barrett will be on hand to describe the Bungie process, including "a glimpse" of Destiny. Here's what your GDC 2013 program will say about the presentation:
Two decades of success in the gaming industry is no small feat, but after ten years of Halo, Bungie found themselves faced with a tremendous challenge: to build a whole new world, filled with even more amazing mysteries, places, creatures, and opportunities for player investment. For the first time ever, Bungie creative directors will discuss their world building techniques, from concept to production. Attendees will walk away with key insights into Bungie's battle-tested design process. They'll get a glimpse of the brave new world that has been built, a place where the next ten years of great Bungie adventures will unfold.
Destiny is expected to be available this Fall.