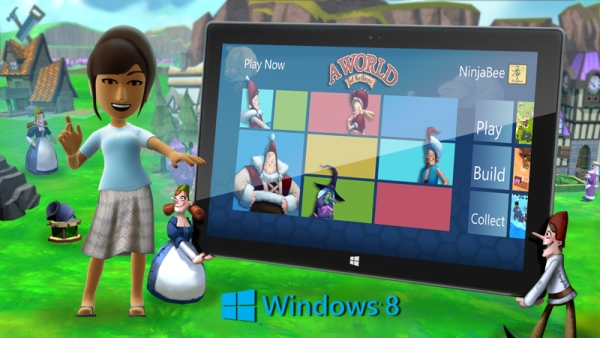 NinjaBee has announced that A World of Keflings, the popular city-building game that came to the Xbox Live Arcade in 2010, is available in the Windows 8 Store now and will be released on the Wii U later this year.
Brent Fox, Art Director at NinjaBee commented, "Both of these new platforms offered us huge advantages and were ideal marketplaces for a light-hearted city-builder. Windows 8 gave us the chance to make the game mobile and add in very smooth, natural touch controls. The Wii U has allowed us to significantly enhance the game's visuals and, with the Wii U GamePad, explore new ways to interact with the game and its characters."
Gamers who sign onto Xbox Live on Windows 8 will be able to experience playing as their own Xbox Avatar, compete with Xbox Live Leaderboards, and be able to unlock 20 all-new Achievements. However, A World of Keflings on Windows 8 does not include multiplayer or support Avatar FameStar functionality.