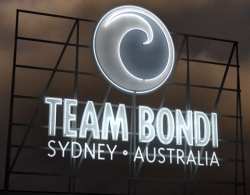 Staff from Team Bondi, the development team behind LA Noire, have once again suffered layoffs. And, according to unconfirmed reports, the development of their upcoming open world title, Whore of the Orient, has been put on hold.
After the release of LA Noire, Team Bondi went into administration, and the studio suffered a huge number of layoffs. The remaining staff members were hired by KMM (the production company behind Happy Feet), and started development on Whore of the Orient, a detective thriller set in the 1930s.
Whore of the Orient was announced in 2011, and Brendan McNamara (studio boss at Team Bondi), went on record and said the game was "one of the great untold stories of the twentieth century." It was rumored that Warner Bros. was on board as publisher, but a KMM spokesman said they're still in the process of finding a publisher. Rockstar Games was responsible for publishing LA Noire, but relationships were torn between the two teams shortly after its release.
In light of these unconfirmed lay-offs, it seems production has stopped on the title, but the studio apparently still remains open. Obviously, we hope this isn't true and production of Whore of the Orient continues soon.
[Source: MCV Pacific]