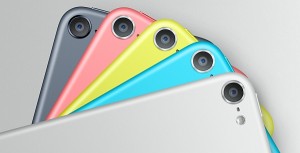 Apple will officially be adding controller support to iPhone/iPod Touch when iOS 7 is released this Fall. While the company won't be making an Apple-branded controller (Steve Jobs famously hated them), multiple companies will, including Logitech.
Kotaku got their hands on a picture of Logitech's iPhone/iPod Touch controller and it will include four face buttons and a D-Pad.
It seems to turn the iPhone/iPod Touch into a PSP/Vita-style handheld, actually.