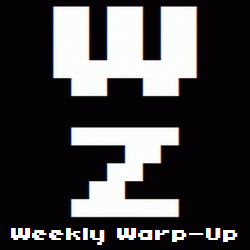 No, that's not a typo. Welcome to the Weekly Warp-Up, your weekly wrap-up of the biggest and the best articles posted at Warp Zoned this week…
It was a bad week for the PS4 as Ubisoft delayed their hugely-hyped open world game, Watch Dogs. A few days later, Sony did the same to their racing game, DriveClub. But don't worry, there is still plenty to play during the PS4's launch period including Mike Ryan's look at 5 Indie Games for PS4 to Spend Your Watch Dogs Money On.
Speaking of indie games, UK Correspondent Andrew Rainnie is back with another edition of Kickstart This!, "The Opulent October Edition," highlighting some of the most promising pitches on the crowdfunding site this month. Mr. Rainnie also explored the 6 Reasons I'm Not Looking Forward to Batman: Arkham Origins. Is he right? Is he wrong? We'll all find out together next week.
But you can find more news from this week after the break.
The Week in New Games…
Amazing Paperboy Delivers…
It's A Secret To Everybody…
And Finally…
Someone leaked GameStop's Black Friday ad. Go check out the deals!