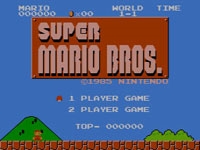 Exactly 26 years ago, I unwrapped an NES "Action Set" complete with the original Super Mario Bros. and Duck Hunt. This Christmas, Nintendo wants to recreate one of my earliest childhood memories by adding Super Mario Bros. Deluxe, a Game Boy Color port of the original Super Mario adventure, to the 3DS eShop and Duck Hunt to the Wii U eShop. Someone tell the Duck Hunt Dog that I will have the last laugh this year…
Two other Nintendo classics are now available to download today, both on the Wii U eShop. Mario Party Advance was the first Mario Party to be released for a Nintendo handheld. And Super Mario World: Super Mario Advance 2 brought Super Mario World, possibly the greatest Super Mario game ever, to the Game Boy Advance when it was originally released.
Also available this week is the Wii U debut of WayForward's strong>Shantae and the Pirate's Curse. Already available for the 3DS, Wii U owners can now take control of the feisty genie in her latest side-scrolling adventure.
More information on all of these games (and a few others) can be found after the break.
Wii U eShop Games
Shantae and the Pirate's Curse – Embark on a new adventure with Shantae, the hair-whipping belly-dancing genie. After losing her magic, Shantae teams up with the nefarious pirate Risky Boots in order to save Sequin Land from a curse. As a pirate, Shantae gains new weapons to advance her quest, slay monsters, battle epic bosses … and hopefully get her magic back in the process.
Duck Hunt – Grab your Wii Remote controller! It's duck season and your trusty hunting dog is ready to scour the open fields. Test your sharp-shooting skills as your targets take flight in this legendary NES classic. Be quick to knock them out of the skies, or your canine companion won't hesitate to make you the laughing stock of hunters. Need a change in scenery? Best your score against clay pigeon targets instead.
Mario Party Advance – Bowser has crashed the party and scattered all of Party World's mini-games and Professor E. Gadd's Gaddgets around Shroom City! Play as Mario, Luigi, Peach or Yoshi and move around the board to complete special challenges or help the locals solve their problems.
Super Mario World: Super Mario Advance 2 – Everything from the original Super NES game Super Mario World is here in this Game Boy Advance remake, giving you all 76 levels with a host of unforgettable characters and challenging platforming game play. You can also play the timeless arcade classic Mario Bros.
Spy Chameleon – Spy Chameleon is an arcade-puzzle game where the player must avoid being seen thanks to the chameleon's ability to change colors and camouflage. Through 5 missions and 75 levels, the player will discover different enemies and abilities to complete these super-secret missions: taking photos of a celebrity with her lover and stealing the secret formula of a successful soft drink are just two examples.
Toon Tanks – Toon Tanks is a simple yet challenging, top-down shooter game exclusively for Wii U. The goal of Toon Tanks is to destroy every enemy tanks on each level. When you blew up the last one you can go to next level with harder enemies. This game features 80 levels in four different world and 6 enemy types. Have fun!
3DS eShop Games
Super Mario Bros. Deluxe – Battle Bowser's vile henchmen through 32 levels in the Original 1985 game mode. Move on to collecting special Red Coins and Yoshi Eggs in Challenge mode. Then, try to unlock a secret mode that's waiting to be found by super players like you! Every mode will give you the chance to beat your own score – there's a lot more to do than just saving a princess.
Puzzlebox Setup – In Puzzlebox Setup you hold the Nintendo 3DS system upside-down. Use the stylus to select a colored tile on the Touch Screen which is then on the upper side. If you release the color the tile falls down in the selected column. Let the matching tiles fall down into the glass bottle on the 3D Screen to copy a painting or to complete a setup.