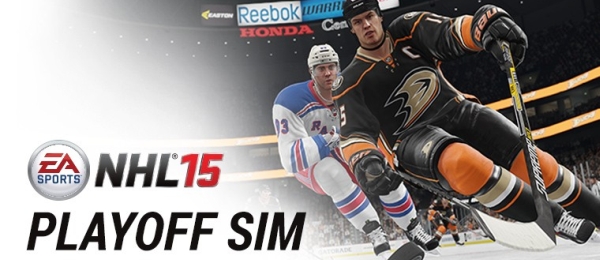 The Stanley Cup Finals began last night, and neither team from the NHL 15 playoff prediction is playing for the most famous trophy in sports. In EA's simulation, the Anaheim Ducks faced off against the New York Rangers, with the Ducks eventually winning it all in seven games.
Unfortunately, the action on the ice didn't play along, though EA Sports should get a little credit for being close. In reality, both the Ducks and the Rangers battled through most of the playoffs and were only eliminated once they reached the Conference Finals. Regardless of how close the NHL 15 prediction was, the real Stanley Cup Finals will be decided in a seven-game series between the Tampa Bay Lightning and the Chicago Blackhawks. And after last night's 2-1 victory, the Blackhawks currently enjoy a 1-0 lead in the series.
For fans that are already thinking about next year, EA Sports will release two NHL games this September. NHL 16 will appear on the PS4 and Xbox One while NHL: Legacy Edition, a roster update to NHL 15, will be released for the PS3 and Xbox 360.