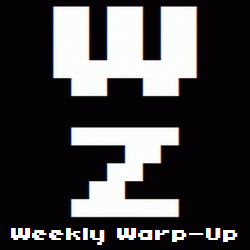 No, that's not a typo. Welcome to the Weekly Warp-Up, your weekly wrap-up of the biggest and the best articles posted at Warp Zoned this week…
Gather round children as I regale you with tales from what I like to call Nostalgia Week. It all started on Monday when Sony released the PlayStation's "Official Holiday 2015" commercial for Star Wars: Battlefront. If you've ever swung around a plastic Lightsaber while making "whuh whuh" noises, this commercial will hit you right in the heart. With the Star Wars: The Force Awakens trailer following soon after, it's a good time to love the galaxy far, far away.
After that it was time to pay a visit to the 8-Bit Cinema guys to witness their adaptation of Mad Max: Fury Road as a side-scrolling brawler. It's very possible The Force Awakens will unseat Fury Road as my favorite movie of the year, but nothing can take away the sheer inventiveness of a movie-long chase… on the big screen or in eight bits.
October 21, 2015 was "Back to the Future Day" (the day Marty traveled to in 1989's Back to the Future Part II) and things did not turn out as well for the Cubs in real life as it did in the film. Sorry Bleacher Bums, maybe you'll get a shot in another 30 years. Elsewhere on Wednesday, we learned that the Super Mario Bros. world record had been shattered… by 0.063 seconds. Hey, a record's a record.
Finally, our own Mike Ryan closed out the week with a review of I Am Bread. I don't know if anyone is particularly nostalgic about bread, but you never know.
More news from the week that was can be found after the break.
More News
New Videos
New Release Round-Up