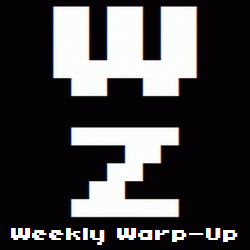 No, that's not a typo. Welcome to the Weekly Warp-Up, your weekly wrap-up of the biggest and the best articles posted at Warp Zoned this week…
Sony took over the recent Paris Games Week and delivered a ton of announcements that will likely be of interest to gamers everywhere. Perhaps most importantly, the consolemaker confirmed that space exploration game No Man's Sky will be released for the PS4 and PC in June 2016. They followed that up with an official announcement of Tekken 7's "home console" debut on the PS4. Finally, Polyphony Digital revealed that Gran Turismo Sport will race onto the PS4 in 2016, while Quantic Dream announced their famed Kara tech demo would be expanded into a full-fledged game known as Detroit.
Even if you don't own a PS4, that's some exciting stuff. More news from this past week can be found after the break.
New Game Announcements
More News
New Videos
Rumor Has It
New Release Round-Up