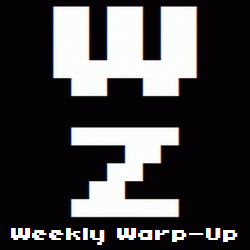 No, that's not a typo. Welcome to the Weekly Warp-Up, your weekly wrap-up of the biggest and the best articles posted at Warp Zoned this week…
We're about to wrap up 2015 and, as usual, the vast majority of the video game industry has taken the week off. But there's still a few new things to talk about, and our own Andrew Rainnie even filed another entry in his Kickstart This! series. If you've got some extra Christmas cash lying around, Andrew suggests funneling it towards Deserted, Wanda: A Beautiful Apocalypse, and Night City Assault.
Or you could read up on the games news from the rest of the week, which is available after the break.
New Game Announcements
More News
New Videos
Rumor Has It
New Release Round-Up