Believe it or not, we're not living in a post-apocalyptic hellscape (depending on your political affiliation, insert your own Trump/Hillary joke here). But you'd never know it if all you had to go by was the 2016 PAX East show floor, which was overrun by dozens of titles that took place after the collapse of society… and a lot of them were pretty good.
But what if some disaster did befall the world and force PAX East attendees to forever wander the halls of the Boston Convention and Exhibition, feasting on whatever mac and cheese bowls or turkey legs they may find? That's where Warp Zoned's PAXpocalypse List comes in, because these are the games we'd keep playing if we could never venture outside again…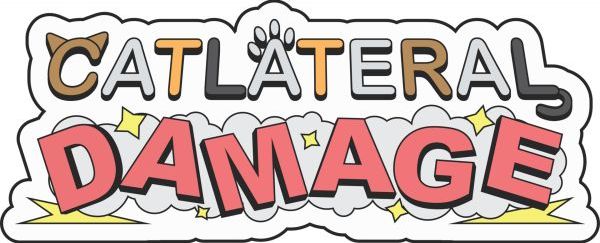 Catlateral Damage VR
I have great news for you, Internet: Catlateral Damage is in development for Virtual Meowity… I mean, Reality! Not only that, the game was playable at PAX East. I didn't get enough of a chance to play because it, unsurprisingly, had a huge line, but I was able to watch as everyone else first-person catted, and it was ameowzing. To move from one place to another, you're shown a possible jump trajectory, an arc that goes from red to green when you're within range. From there, you teleport to the new location, and then just go to town knocking off everything you can with your adorable kitty paws. I didn't think Catlateral Damage could get any better, but obviously, Chris Chung has proven me wrong. (Nicole Kline)

Cuphead
For anyone with a childlike sense of wonder, Cuphead grabs you before you ever pick up the controller. Developed by Studio MDHR, Cuphead marries the slightly dark vibe of 1930s animation with the relentless difficulty of 90s run-and-gunners like Contra III: The Alien Wars. I never realized that was something I wanted until I saw Cuphead's debut trailer a couple of years ago… but I never realized just how much I wanted it until I got to play it at PAX East. Not only was it my favorite game at the show, but I think it might be my most anticipated title for all of 2016. (John Scalzo)

Flinthook
Shovel Knight ushered in a new wave of retro-styled platformers at PAX East 2013, and Flinthook's smooth gameplay and novel gimmick might just do it again, even though there's no shortage of grapple guns in video games. From Bionic Commando to The Legend of Zelda: A Link to the Past to Batman: Arkham Asylum, a quick way to swing across the map has become a must for any serious hero. In fact, I'm a little surprised Nintendo hasn't given one to Mario yet. But until that day, we've got Flinthook, a nice little platformer about a space pirate with a lust for gold and an aversion to staying on the ground. Dashing from hook to hook is a breeze and the game's 8-bit art style is completely charming. I never once grappled with this choice and I can't wait to try out Flinthook again. (John Scalzo)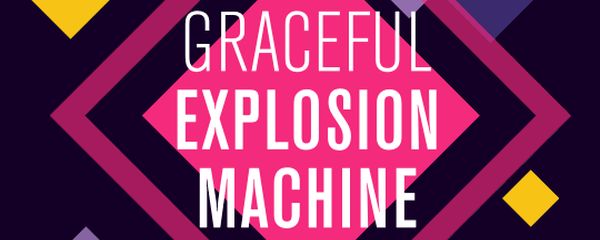 Graceful Explosion Machine
Graceful Explosion Machine was part of the Indie Minibooth at PAX East. As you already know, I'm a huge fan of the amazing We Are Doomed, and this sophomore release from Vertex Pop is looking to be just as intuitive, charming, and addictive as their first game. GEM is a sidescroller in which you control a ship that has several different powerups, including a beam (like in WAD) and something that feels like a whip. Yes, a spaceship whip. It comes around your ship almost like it's setting up a shield, but wrecks anything around you. Oh, and you can turn your ship around 180 degrees and shoot behind you, too. As can be expected from Vertex Pop, the game is colorful and has a great soundtrack with perfect sound effects. Graceful Explosion Machine was definitely my favorite video game I played at PAX East. (Nicole Kline)

Inversus
Inversus is basically the ridiculously awesome love child of Othello and Ikaruga. Players will suit up as either a black ship or a white ship, but they'll quickly discover that they can only travel along squares of the opposite color. Thankfully, their gun can flip the squares and make them safe, while also blasting away at a second player who's trying to do the same. What follows is a tense cat-and-mouse competition that is over much too quickly. Thankfully, there are dozens of arenas to battle it out in, and a full-featured single-player mode that is even more intensely bonkers. But don't take my word for it, this trailer from developer Hypersect does a pretty job of explaining. (John Scalzo)

Streamline
To create Streamline, I'm convinced that someone at Proletariet watched a "Real-Life Pac-Man" video and decided to reinterpret it as a video game. Although, if I'm being honest, I'm not sure I care where the inspiration for it came from, because it is a great enough game on its own. Using Twitch's "Stream First" technology, one player is the "Hunter" and will broadcast his chase to the world. Eight other players are the "Runners," who will dash through a map in search of dots while dodging the Hunter's mighty Stop Sign. And viewers can get in on the action by betting on the winner, and dropping environmental effects on the map like a lava floor or a dense fog. But even after fighting the haze, I can see that Streamline is a winner. (John Scalzo)

Tooth & Tail
The developer behind Monaco, Pocketwatch Games, is back with an ambitious new strategy game that pits the denizens of an animal kingdom against each other to find out who gets to eat lunch… because the losing team is what's on the menu. Built from the ground up for a controller, Tooth & Tail does almost everything right. Players build their forces by dropping reinforcement warrens on the map when they've gathered enough food and troop management is controlled entirely with the Trigger buttons. And Tooth & Tail uses small maps so that battles only take a few minutes with its amazingly eclectic selection of animal classes (including infantry squirrels, bomber owls, and gun-toting pigs). Simple at its core, there's a lot of depth to Tooth & Tail and players with a competetive streak will find a lot to like in its quick matches. (John Scalzo)

Uncharted 4: A Thief's End
Uncharted 4: A Thief's End was playable on the show floor at PAX East as part of the PlayStation booth. They had several stations set up for multiplayer, and I got to play on the side of the bad guys. We played a few rounds of capture the flag, which in this case was a large, heavy piece of treasure. Players could create loadouts or choose from a set of balanced premade ones. The gameplay itself wasn't anything special or different – run, find opponents, shoot, heal teammates, grab treasure, trudge back to base – but it felt great to be back in the Uncharted world again, with smooth gun control and movement, and all of those sound effects I've grown to love. Oh, and it didn't hurt that I ran into Nolan North after his signing and got to hug him and tell him I love him and that Nathan Drake is my favorite video game character of all time, and then I cried. He said, are you excited for May 10th? Yes, Nolan, I am for sure excited for that. Thanks for taking a second of your day to appease a fangirl! (Nicole Kline)
We'll Meet Again…
This year, we also got to replay a few previous PAXpocalypse selections as they continued development and made a return engagement for the PAX-going crowd.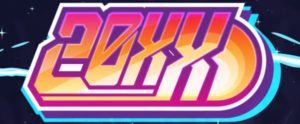 Last year, we said, "20XX is its own beast, and it takes its Mega Man-like concept to some new places." This is even more true in 2016. Since last year's show, developer Batterystaple has put 20XX through the Early Access ringer and added a gleaming sheen of polish to the whole project. It's still a few months out, but just as we said in 2015, "even though [20XX and Mega Man X] both star a blue robot with a laser pistol and a red robot with a sword, the similarities end there." (John Scalzo)


Also last year, we tried out the flawless Just Shapes & Beats, and the anti-shooting shooter continued to draw a crowd in 2016. It's all right there in the title, but 1-4 players take control of tiny ships that have to dodge a series of shapes that move to an electronic beat. It is chaotic in all the best ways and watching those little ships dash around the screen to save each other is intense. (John Scalzo)


The Behemoth's Pit People has grown considerably since last year, with more characters, side quests, and weapons available to players. These elements were all present in an extended demo presentation of the strategy game, and combined with Will Stamper's still-excellent narration, is looking closer to completion than ever before. (John Scalzo)

Refactor was known as "Tetropolis" when we tried it out in 2014, and Nicole Kline likened it to "learning how to ride a tetromino-wheeled bicycle." With two years in the oven, NextGen Pants has transformed Refactor into an excellent "MetroidVania" and simplified the game's room rearranging mechanic. Tetropolis was an interesting concept back in 2014, but Refactor has become an interesting game this year. (John Scalzo)


Finally, we paid another visit to Tumblestone, which received its first PAXpocalypse selection in 2014. Back then, we said, "Matching three blocks of the same color is a well-worn puzzle gaming trope." But this year, the Quantum Astrophysicists Guild has packed Tumblestone with a full-fledged Story Mode, and a ridiculous number of competitive multiplayer modes. It'll be available for (deep breath) the 3DS, PC, PS3, PS4, Vita, Wii U, Xbox 360, Xbox One, and mobile platforms (whew) this Summer. (John Scalzo)