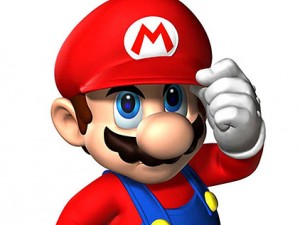 During the waning hours of this year's E3 Expo, Nintendo's Shigeru Miyamoto told IGN, "We're always challenging ourselves to create something new, so hopefully you'll see a new kind of Mario in about a year or two."
For longtime fans of Nintendo, any kind of new Mario game is cause for excitement, but a "new kind of Mario" game is something else entirely. And if it's still a year or two away, does that mean it's in development for Nintendo's new NX console?
Mario's video game career has allowed him to take up a number of different vocations over the years, but Miyamoto believes that the core principles of any Mario game must be grounded in "approachability and accessibility." This has made it difficult for the developer to stray too far from the traditional Mario formula, but younger employees have helped him "[look] at the conventions with fresh eyes."
It's much too early to speculate on what Miyamoto is cooking up within Nintendo's headquarters, but it goes along with what Super Mario Maker co-creator Takashi Tezuka said back in November, when he told reporters the consolemaker has "interesting things" planned for the character.
Wherever Mario goes next, it might be a while before we hear about it. Miyamoto finished his chat with IGN by saying, "Maybe next E3 we'll be able to share something."