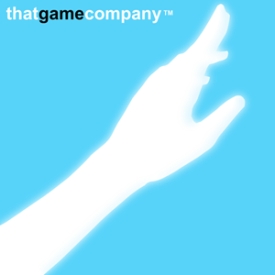 Are you a fan of Flow, Flower, or Journey?
If so, you're likely well aware that thatgamecompany is responsible for all three titles. But you might not know that the developer has been working on a followup to their minimalist quasi-trilogy since at least 2013.
At the time, Asher Vollmer, a former staff member at thatgamecompany and the creator of Threes, said their project "[is] going to change the industry in a really positive way." Today, thatgamecompany delivered a small glimpse at their mysterious new project through Twitter.
Aside from a cryptic caption ("a game about giving") and an image depicting one candle lighting another, we don't know much about That Next Game, which will launch on multiple platforms as a multiplayer-focused game. Hopefully, we'll learn more about it soon, and you can find the teasing tweet after the break.
a game about giving – @thatnextgame pic.twitter.com/kQ9et5bj3T

— thatgamecompany (@thatgamecompany) November 1, 2016
UPDATE: Thatgamecompany added two more images to their Twitter account last night, both of which seem to tie in to their cooperative theme…
– @thatnextgame pic.twitter.com/W1LI3FL8A3

— thatgamecompany (@thatgamecompany) November 1, 2016
– @thatnextgame pic.twitter.com/giePVQv24N

— thatgamecompany (@thatgamecompany) November 1, 2016